Russian President Vladimir Putin has banned the spreading of information by the Russian military on the Internet or media to determine their affiliation with the Russian Armed Forces. This is said in the decree of head of the Russian state.
By this decree, Putin amended the Disciplinary Regulations of the Armed Forces of the Russian Federation of 2007.
Furthermore, the servicemen are forbidden to divulge data on citizens discharged from the military service, and, above all, information "allowing to determine the location of these persons in a certain period by other persons".
The military is prohibited from carrying electronic household products on that can store or spread audio, photo and video materials and geolocation data via the Internet during military operations, performing tasks in a state of emergency or martial law, armed conflict, carrying out combat duty, participation in exercises or campaigns of ships.
As previously reported, photographs of Russian troops on the Internet, as well as using of geolocation, make it possible to identify the military personnel who took and are taking part in the occupation of Donbass. At the same time, the Russian leadership continues to lie that there are no Russian troops in Ukraine.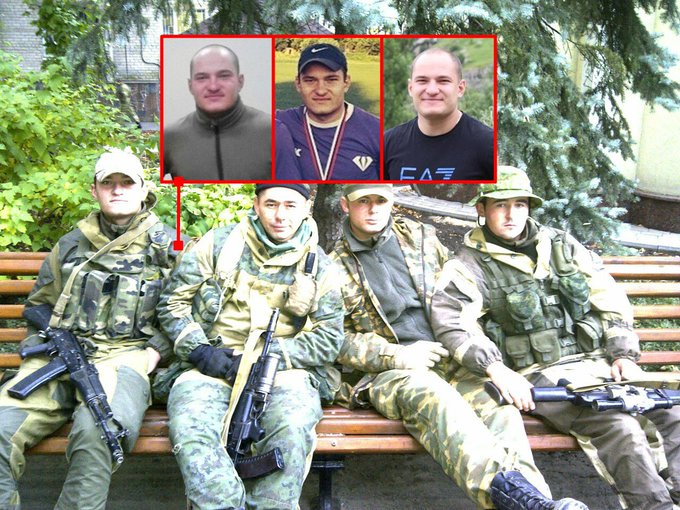 Photo of the Russian military of the 10th separate special mission brigade of Russia's military intelligence service in Donetsk on the territory of the former SBU Office in the Donetsk oblast. The shooting time is 2015-2017 (probably, the fall of 2015). Found and identified by @Idzanagi4