The occupation authorities are holding a rally in occupied Donetsk despite the bad weather. This is reported by separatist media.
This time, state employees and municipal workers were attracted as extras for the event in honor of the 102nd anniversary of creation of the so-called "Donetsk-Kryvyi Rih Republic".
The rally is being held near the monument to Artem in the city center. At the same time, it is wet snow in Donetsk, ice slick remains on the streets and broken branches and trees are everywhere.
In addition, the so-called "Ministry of Emergency Situations of the DNR" received a message about the mining of monument to the Bolshevik. No explosive device was found, and a voluntary-compulsory rally continued.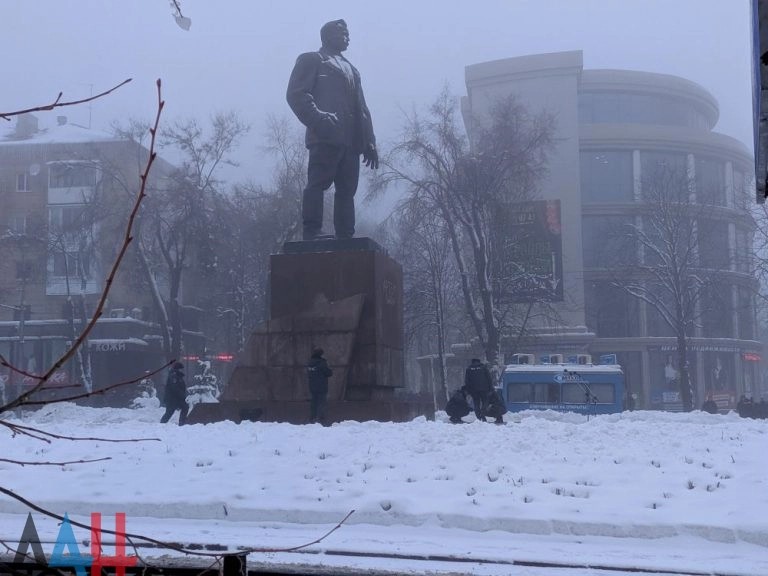 According to separatist media, the event is attended by about a thousand people, including representatives of the "DNR" occupation authorities.