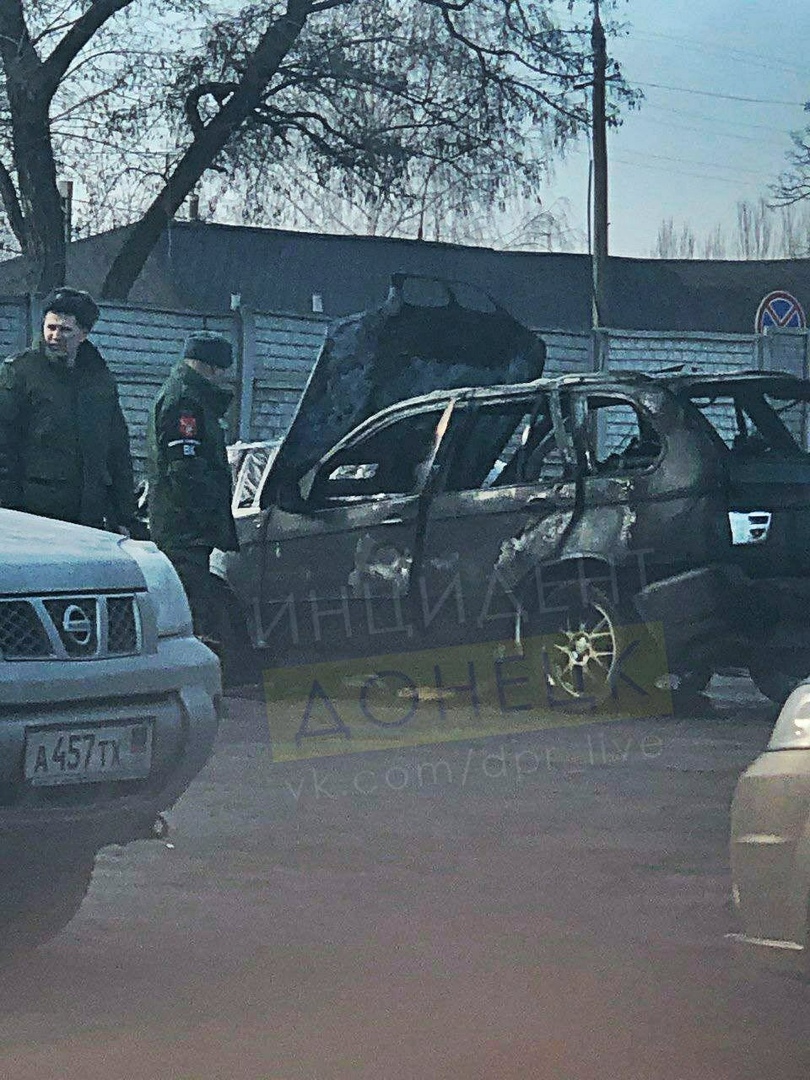 BMW X5 was blown up in occupied Donetsk on January 31. Local residents write this on social networks.
"BMW X5 car was blown up in parking lot of the Organized Crime Unit of the DNR", - one of the eyewitnesses wrote.
The commentators clarify that the explosion occurred in the morning. After, the Donetsk residents observed smoke from the fire.