Several dozen people are protesting near the Verkhovna Rada against opening of the land market, - correspondent of OstroV reports.
They hold posters "Protect the farmers", "We demand a referendum", "Sell the land - lose the state".
The activists demand to withdraw the bill on the land market and create a working group to develop a comprehensive land reform.
They also blocked the road along the Hrushevskyi Street (from the Cabinet of Ministers) and Instytutska Street.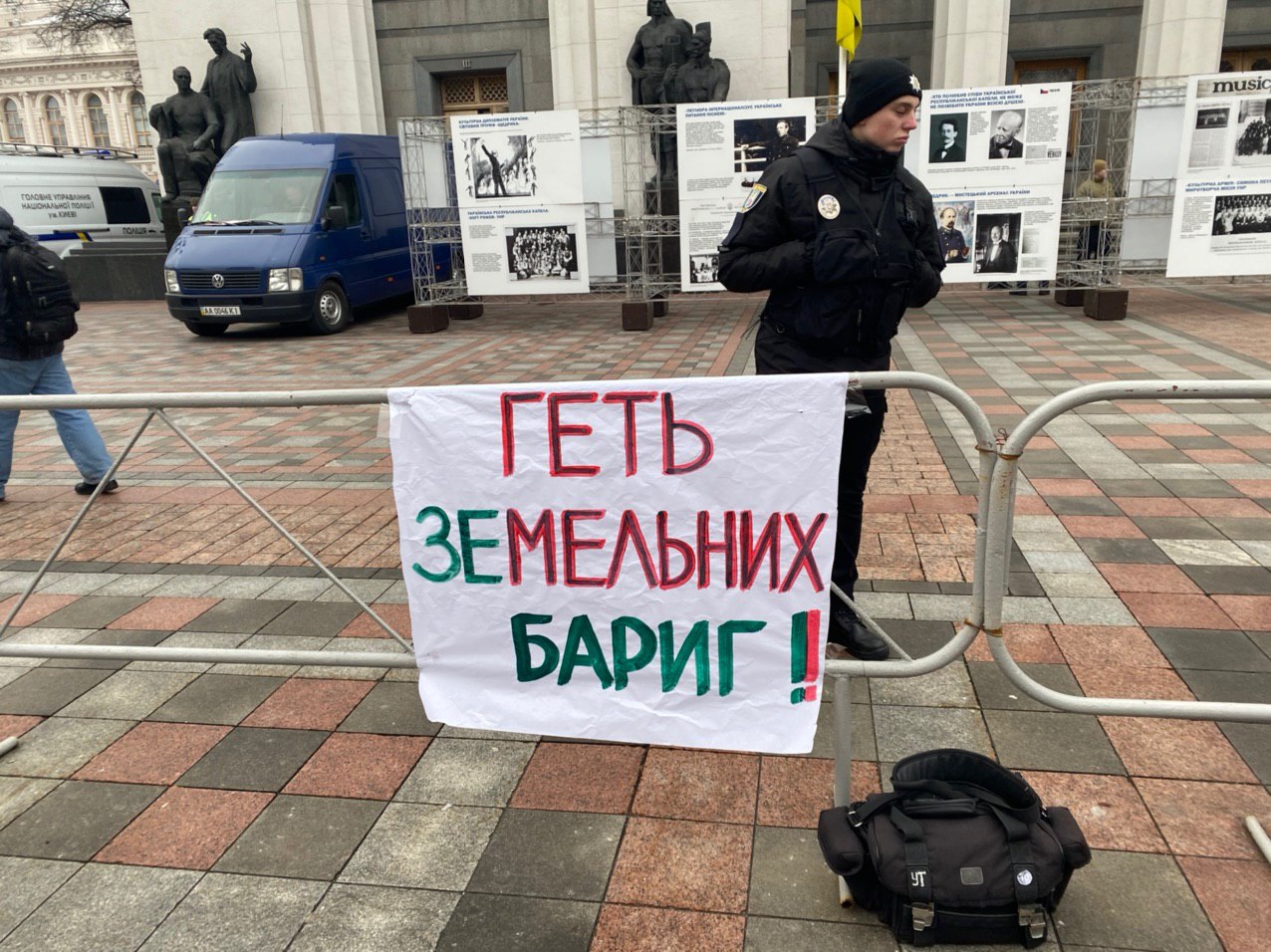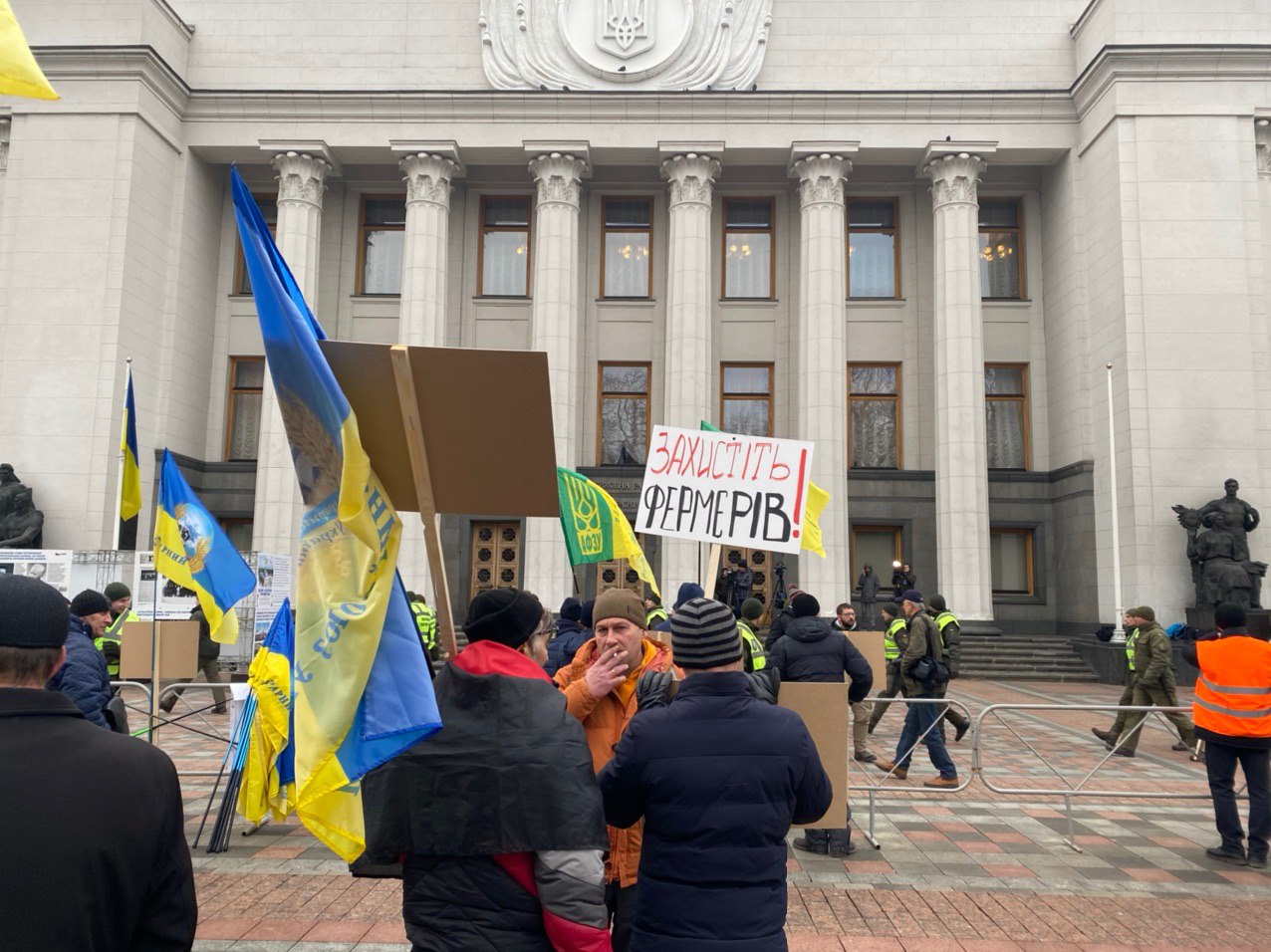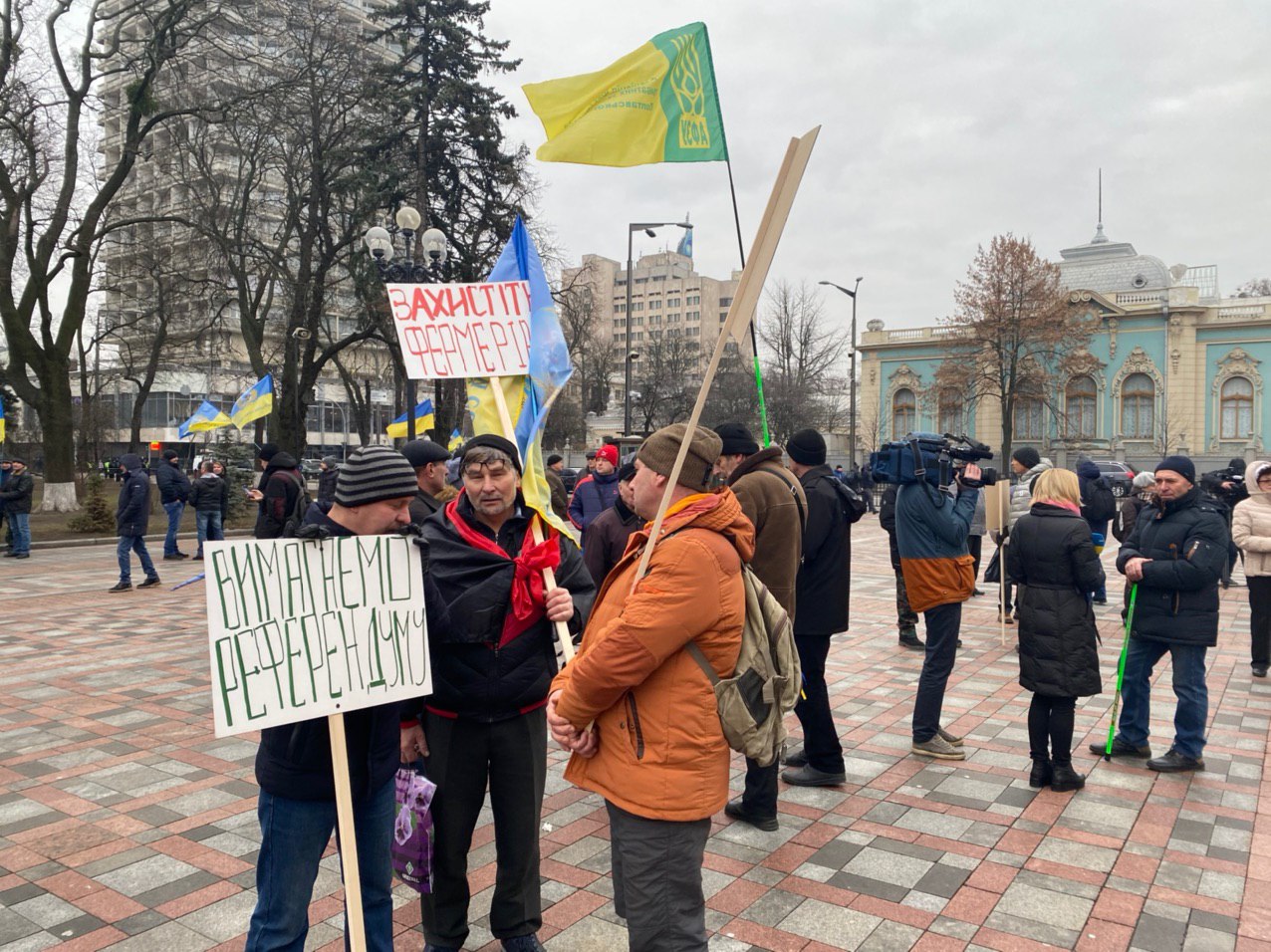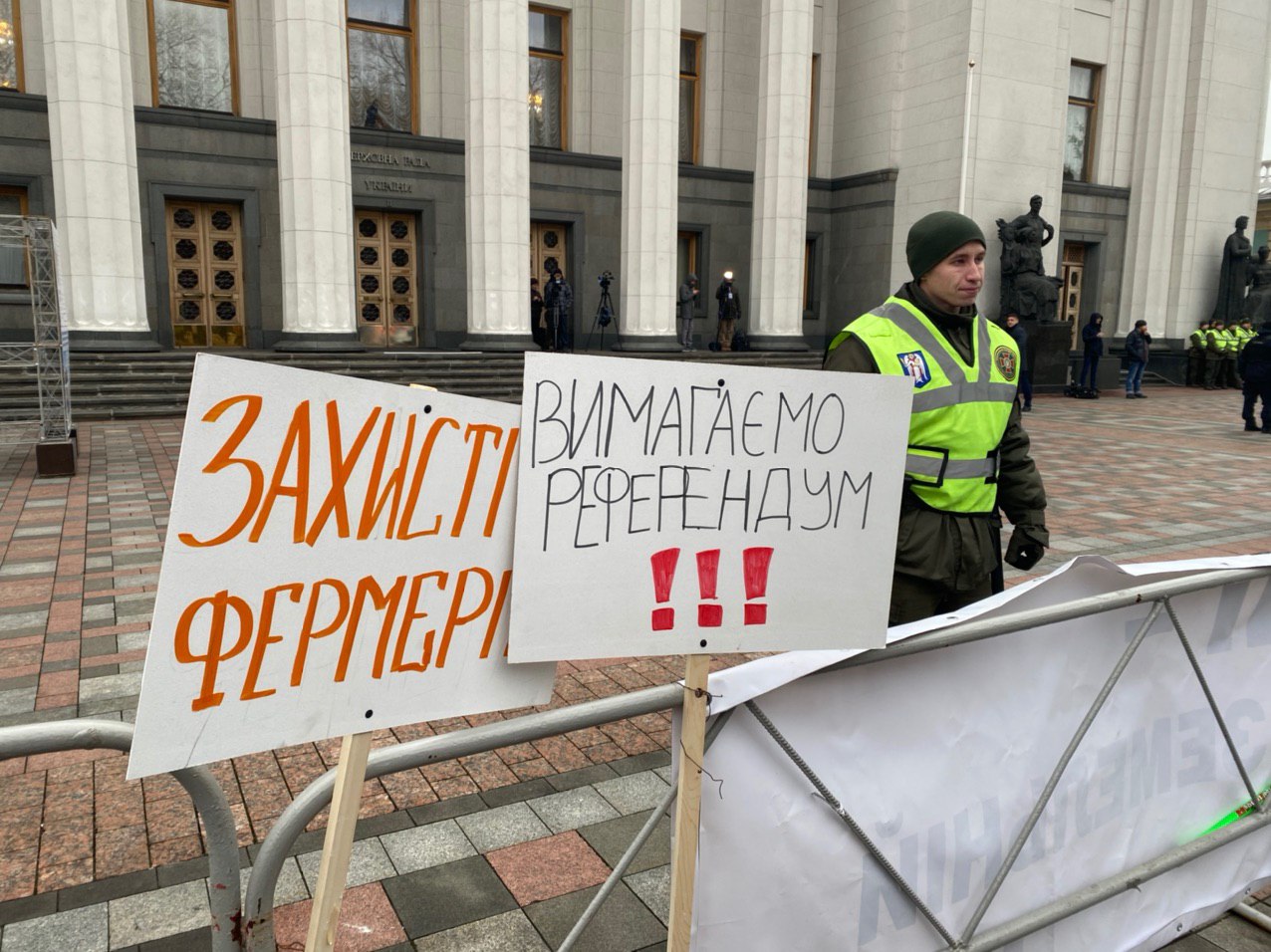 As previously reported, on November 13, the Verkhovna Rada passed bill No. 2178-10 that lifts a ban on the sale of agricultural land from October 1, 2020 in its first reading.
President Volodymyr Zelensky stated that an amendment to hold the "all-Ukrainian referendum", in which Ukrainians will decide whether to give foreigners permission to buy the lands or not, would be made between the first and second readings.
On December 28, 2019, the committee of the Verkhovna Rada on Agrarian and Land Policy considered all the amendments to the second reading of bill No.2178-10 "On Amending Certain Legislative Acts of Ukraine on Agricultural Land Turnover" and recommended it for adoption.