A rally against opening of the land market is being held under the walls of the Verkhovna Rada, - correspondent of OstroV reports.
About five thousand people take part in the action, - mainly representatives of trade unions and supporters of the Batkivshchyna party. The trade unions also oppose the new "liberal" Labor Code, job cuts and price increases.
Earlier, leader of Batkivshchyna Yulia Tymoshenko announced an indefinite campaign against opening of the land market.
"A peaceful protest rally begins tomorrow morning, where the Batkivshchyna party takes part together with farmers, trade unions, public figures and volunteers. This action will last until our Verkhovna Rada understands that either it serves the people, or it is not needed at all", - she reported at the parliament's coordination board on December 16.
Tymoshenko stated that farmers are demanding to remove bills on opening a land market from consideration, pass a law on the all-Ukrainian referendum, announce an all-Ukrainian referendum on opening a land market and extend the moratorium on land sales by the end of this year.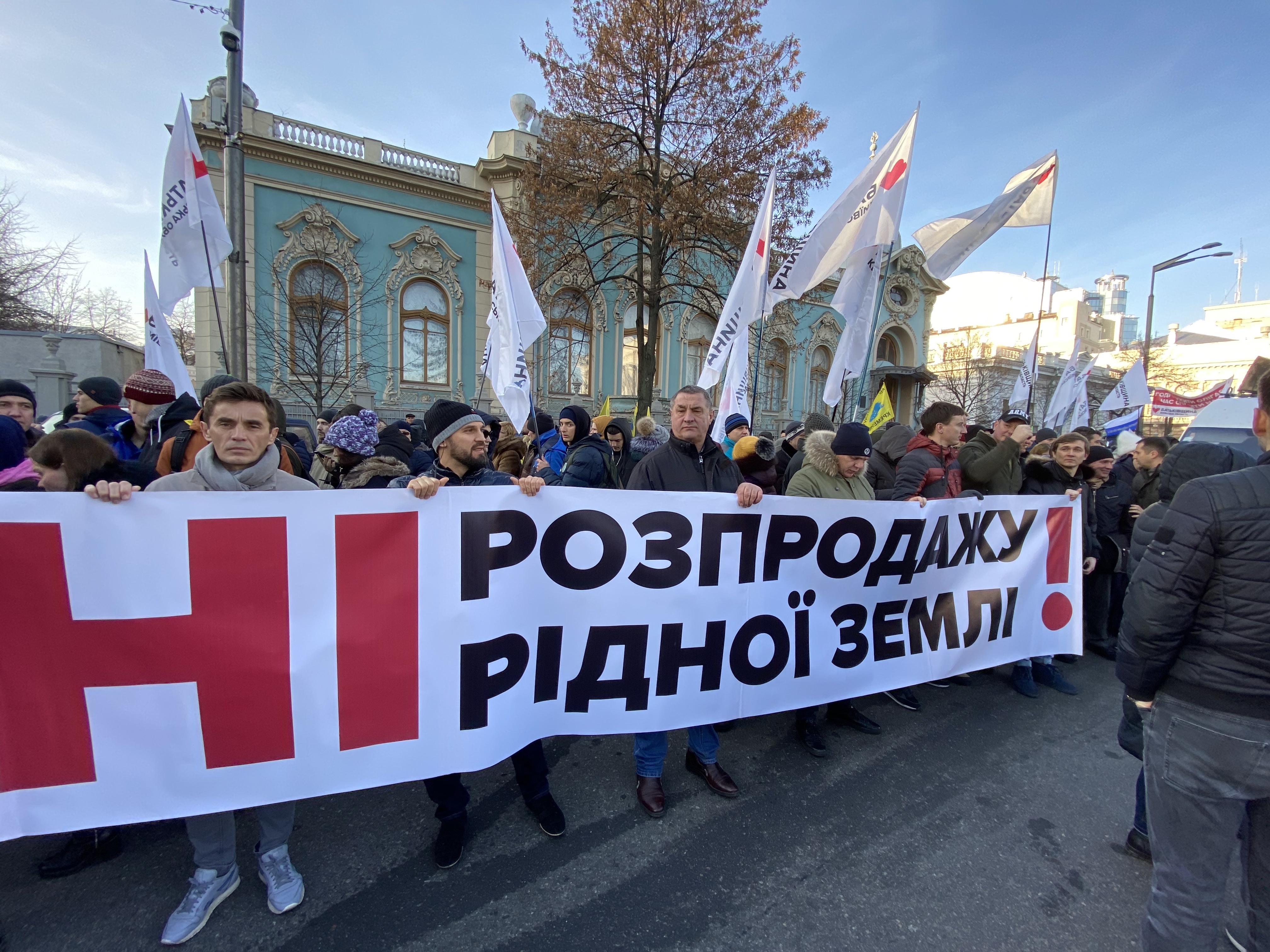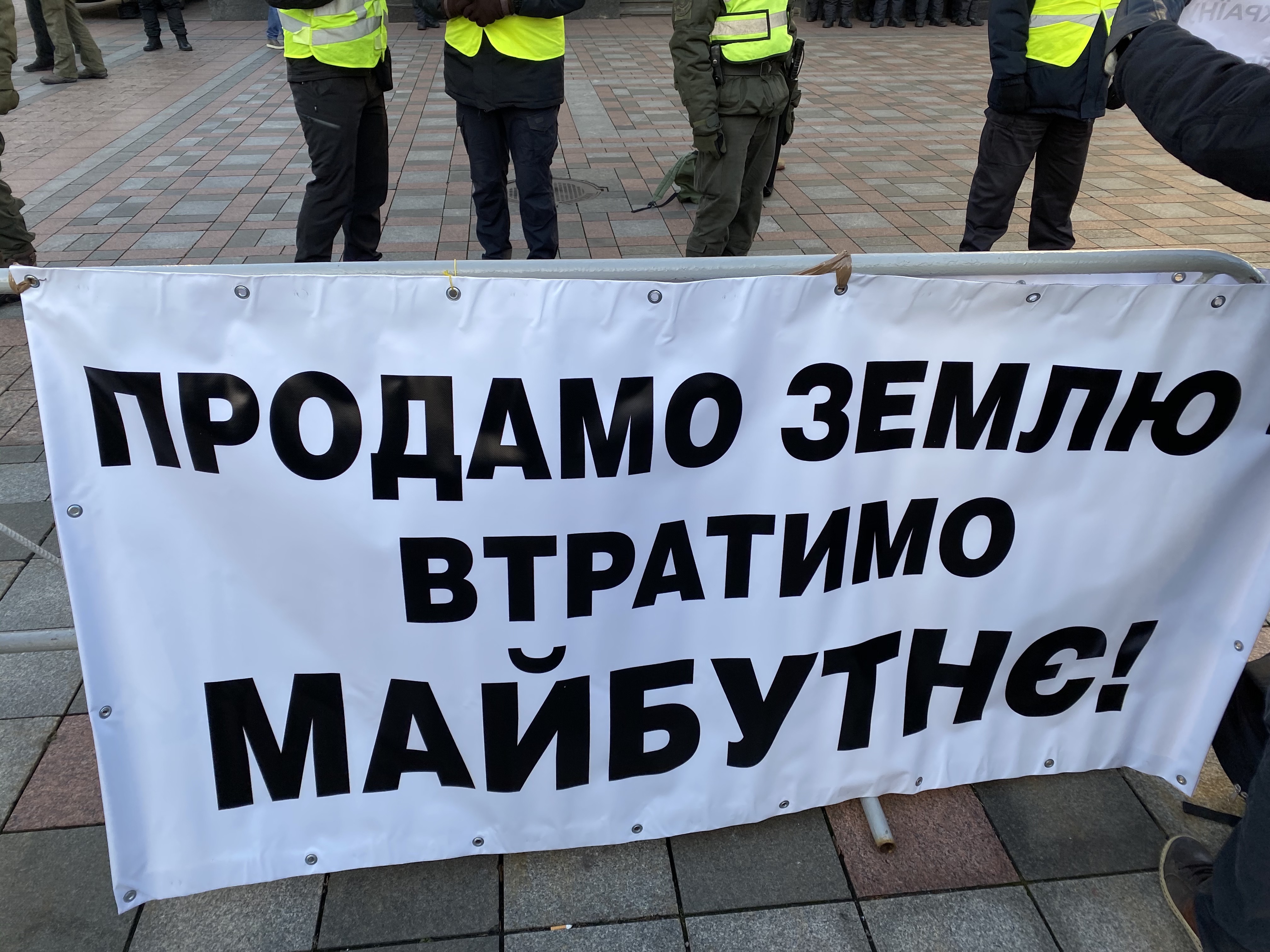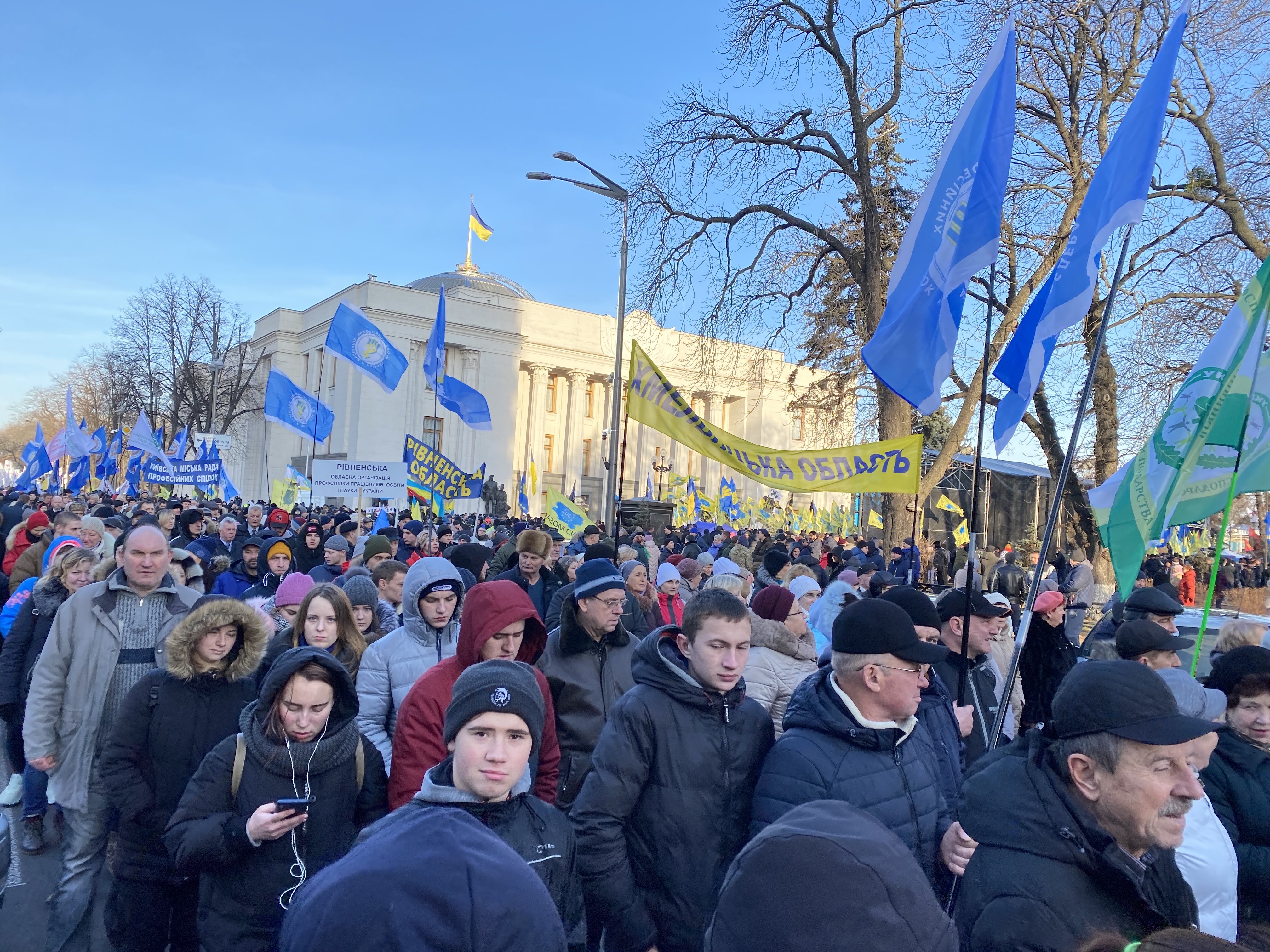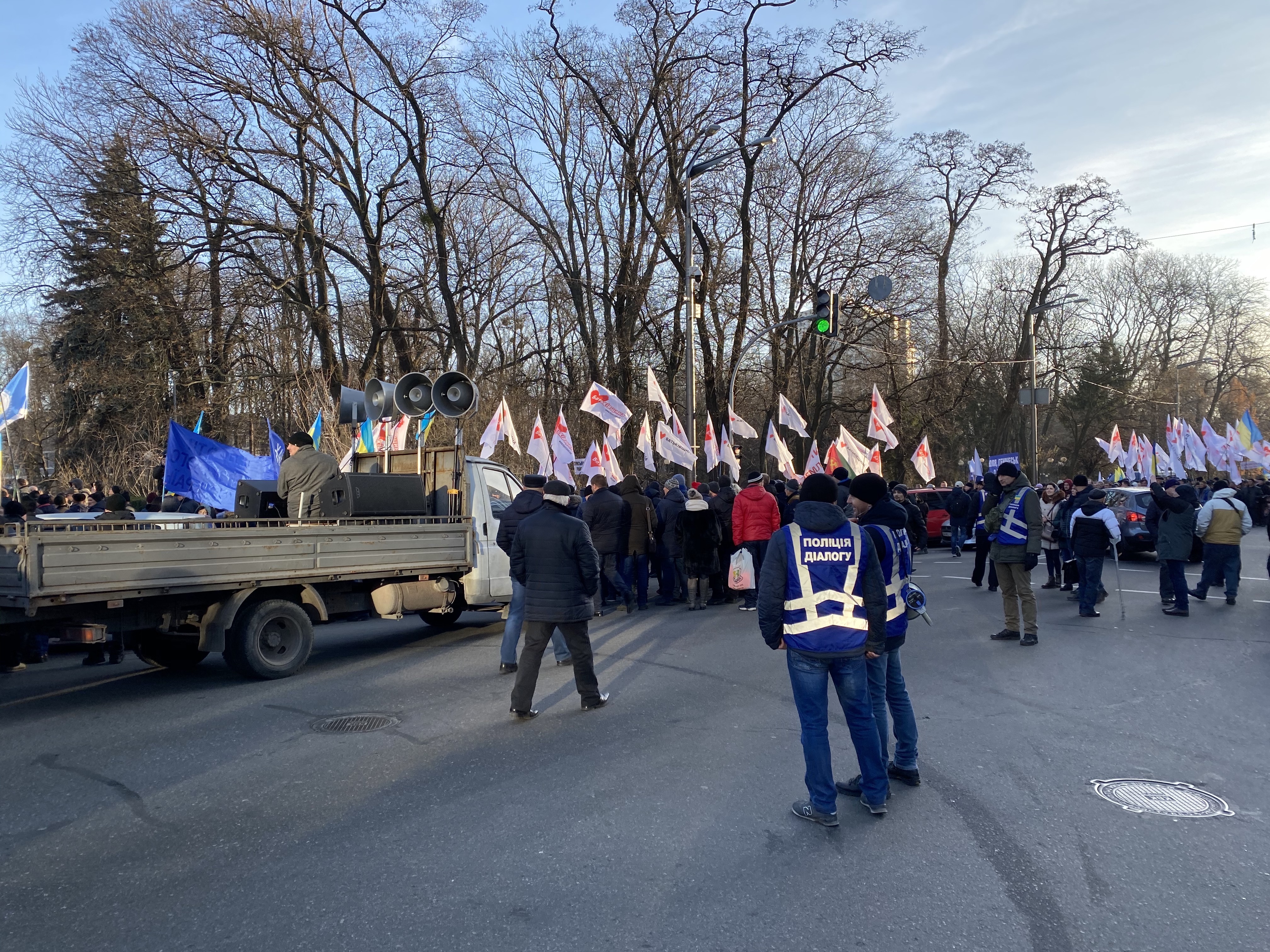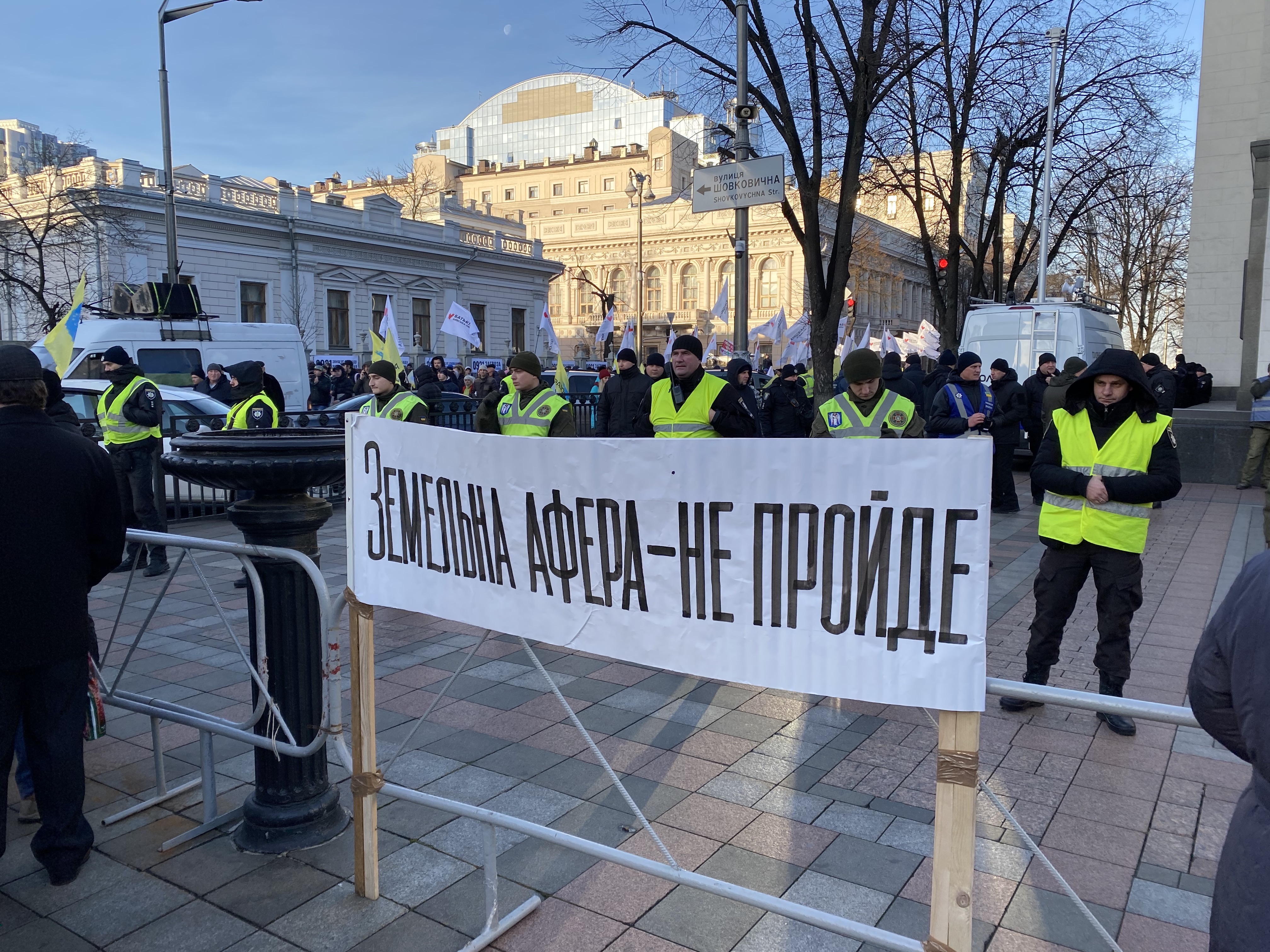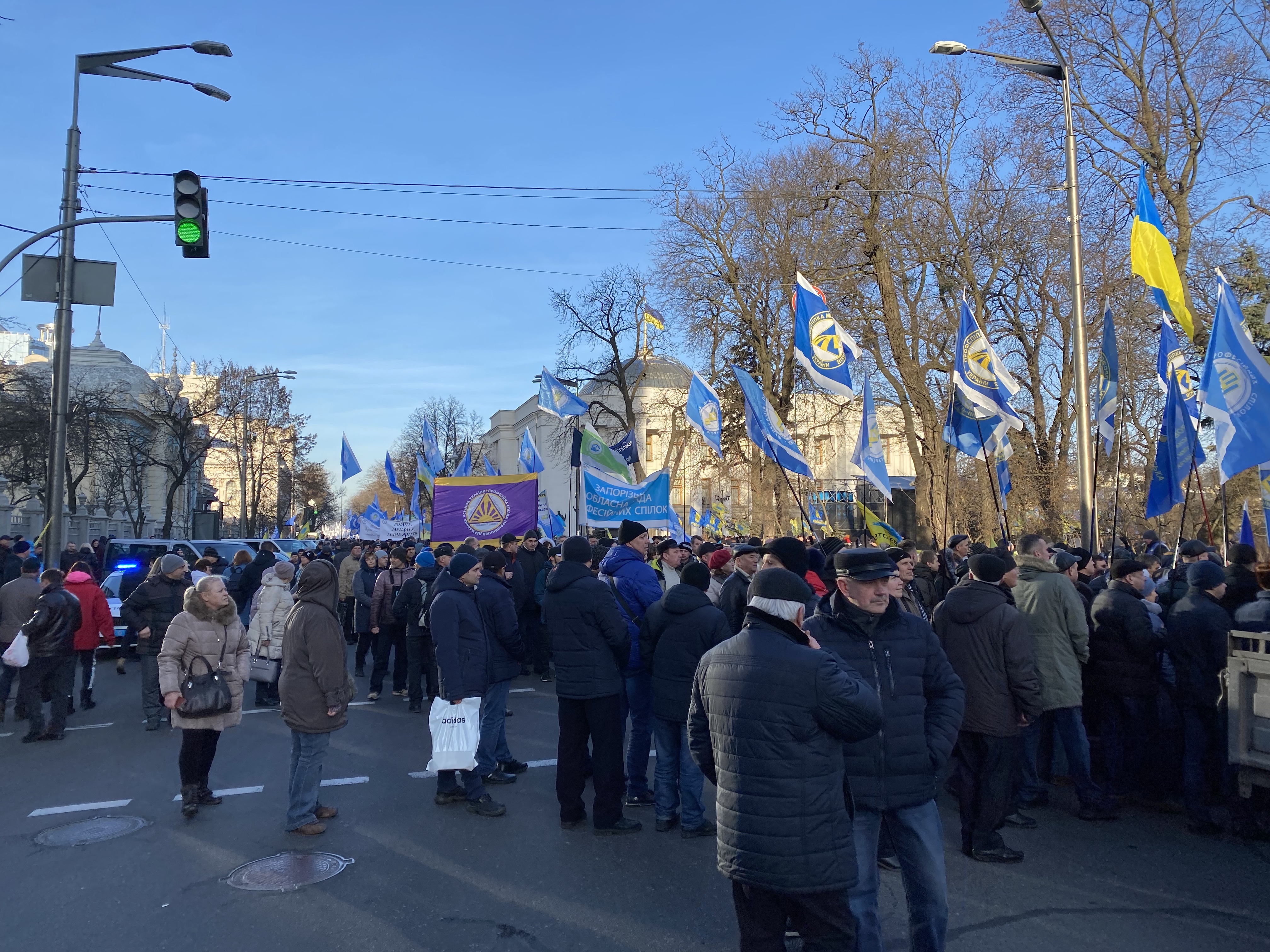 As previously reported, on November 13, the Verkhovna Rada passed bill No. 2178-10 that lifts a ban on the sale of agricultural land from October 1, 2020 in its first reading.
President Volodymyr Zelensky stated that an amendment to hold the "all-Ukrainian referendum", in which Ukrainians will decide whether to give foreigners permission to buy the lands or not, would be made between the first and second readings.
The relevant committee of the Verkhovna Rada has still not been able to hold a meeting to agree on the amendments to put the bill to a vote in the second reading.