About two hundred people held the "No to capitulation" campaign near the monument to Taras Shevchenko in the center of Kramatorsk on October 2, - correspondent of OstroV reports.
The rally participants demanded that Ukraine should not be surrendered to Russia according to the "Steinmeier formula"
"None of us want an endless war. We all want peace, but there is a question of price. The leadership of the state says that territorial integrity cannot be the price, and this is the right position. But it forget other positions – identity of the political Ukrainian nation cannot be the price of peace, Euro-Atlantic integration cannot be the price of peace, responsibility of Russia for everything that it did in the Donbass cannot be the price of peace", - said one of the protesters Yuriy Trembach said.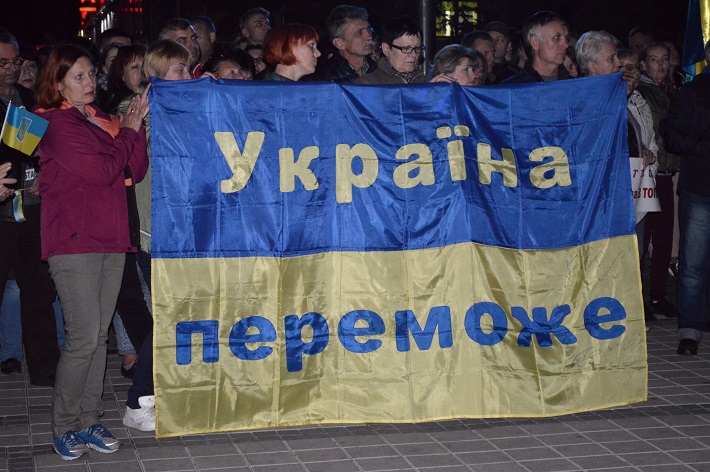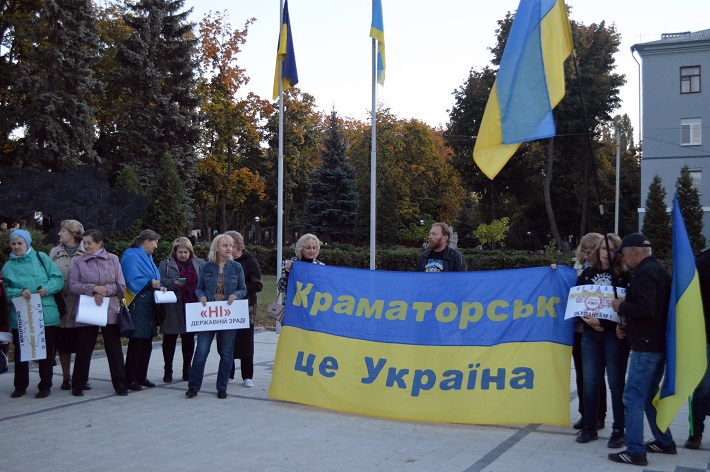 According to the protesters, the adoption of the "Steinmeier formula" may lead to an encroachment on the territorial integrity of Ukraine.
"What is happening now is definitely a betrayal of the interests of Ukraine. In 2014, we realized that we could not resist, we were so weak. Today I know for sure that we can survive. The withdrawal of our troops is called treason. I do not want to have the "DNR" here in Kramatorsk. We all stand not for low, but for freedom. Only freedom is worth the human life", - another rally participant Volodymyr Serhiyenko added.
The protesters chanted "No to capitalization", holding posters in their hands with the inscriptions "Putin's formula away", "No to high treason", "We will not surrender the country to the occupiers". The participants lit fires at the end of the rally.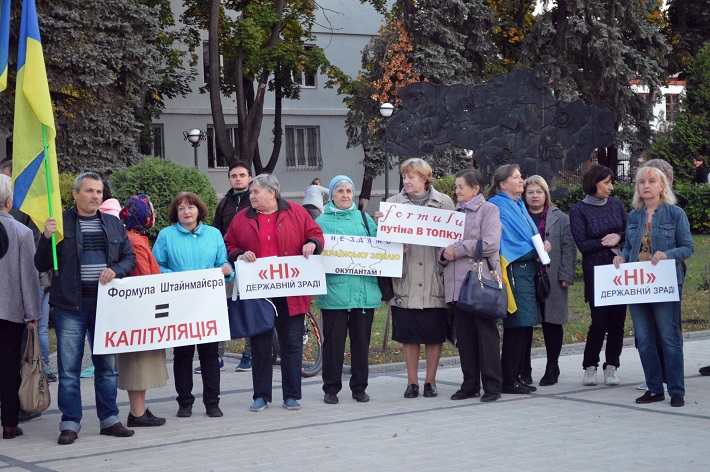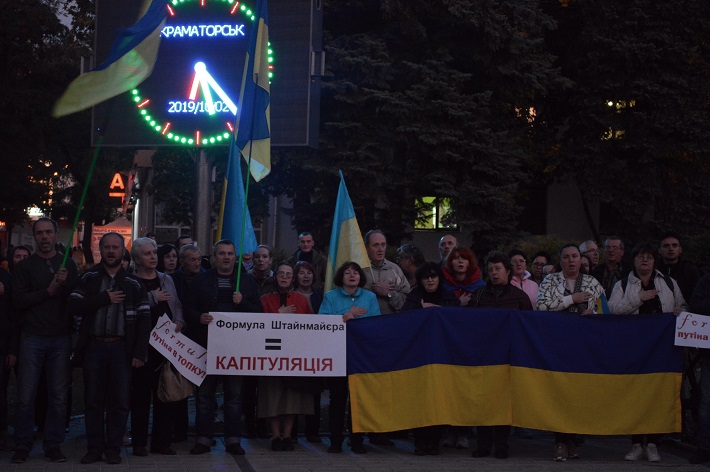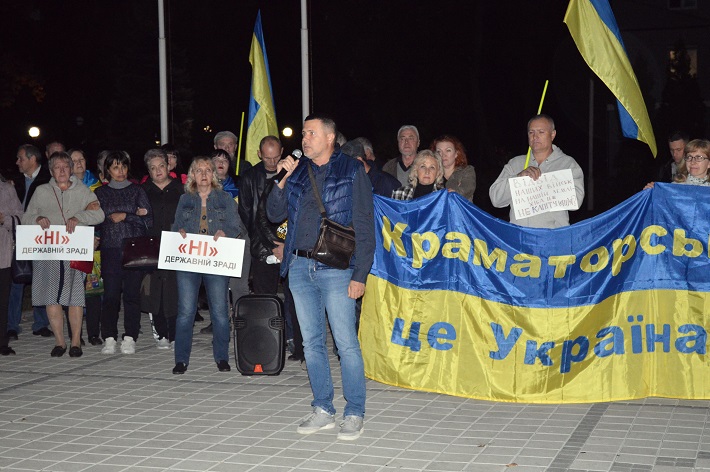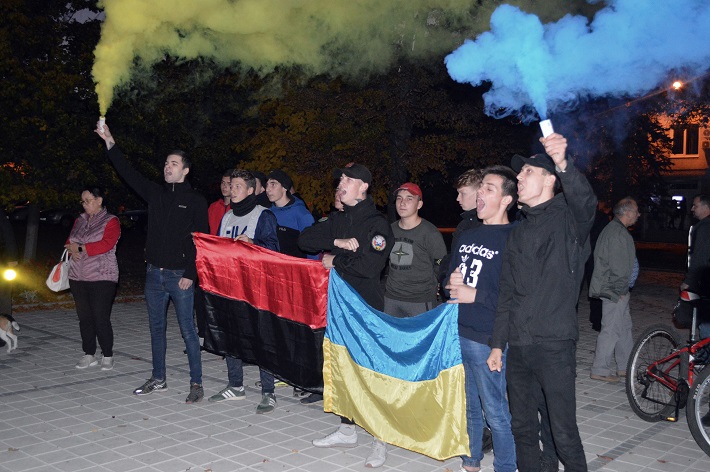 As previously reported, on October 1, President Volodymyr Zelensky stated that Ukraine agreed on the text of the "Steinmeier formula" in Minsk. Now, according to him, the "Steinmeier formula" should be implemented in the new law on the special status of Donbass. The text of the agreement says that the law "on special status" is applied on temporary conditions from the moment the elections are held in the Donbass, it begins to operate on an ongoing basis after the recognition of the OSCE ODIHR that the elections meet high standards.