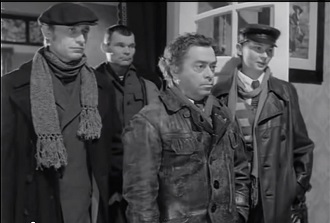 Occupied Donetsk is gradually degrading, losing its civilizational gains of the pre-war period. This opinion was expressed by creator of the terrorist Vostok Battalion Alexander Khodakovsky in an interview with one of the separatist channels.
He recalled that he had been absent from the "republic" for more than a year, so the negative changes clearly struck his eyes.
"Now everything is slowly inclining. Quietly and creepingly. For me, the annual segment was cut, montage was made, I returned, and the desolation was more evident for me than for those people who did not leave the territory", - he admitted.
"I would not say that there are much fewer people, at least this is unnoticeable with the naked eye: there are a lot of cars in the rush hours", - he outlined the glitzy front of the occupation.
At the same time, he noted that the ever-increasing desolation of the regional center lies behind the external well-being.
"There appeared to be fewer signs of civilization…", - he stated, having recalled that until 2014, everything happened just the opposite in the Ukrainian Donetsk.
"We experienced an outbreak… Donetsk, especially before some events, such as Euro 2012, there was a lot of money invested in the infrastructure, when some new objects appeared, it changed the city in many ways, and those who knew Donetsk in the 90s , they noted qualitative transformations ", - the militant gets nostalgic.
"Now a regression occurred, a roll back. The war still cannot leave the territory, people and their mindset without consequences, in any case, it can be seen and felt. This causes the relevant emotions, - he described the situation in current Donetsk, which is under the control of the pro-Russian militants for the fifth year.