The French newspaper Le Monde confirmed the arrest of the so-called head of the "representative office" of the "DNR" in Marseille Hubert Fayard for pimping.
The article notes that Le Monde received confirmation that the far right politician, who is currently being held in the prison in d'Aix-Luynes, was charged with pimping on April 4. The source in court "mentions girls from eastern countries who worked for him without further details".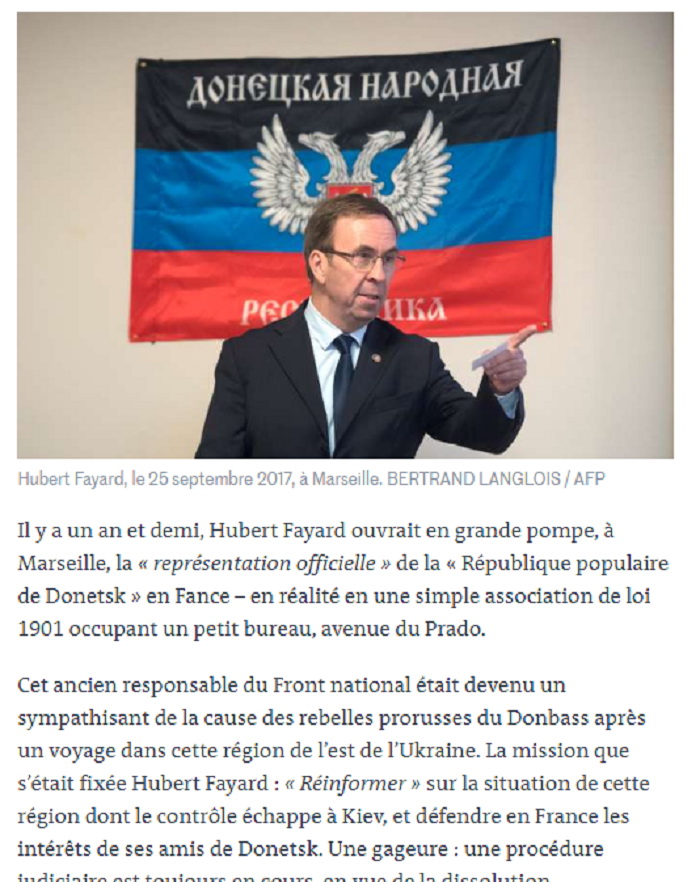 Earlier, Russian and separatist media told that head of the so-called "DNR representative office" in Marseille, France, Hubert Fayard was detained on charges of pimping.
"Hubert has children who need help. He lost his job some time ago and was in somewhat cramped financial conditions. At the same time, he met a Ukrainian woman. I cannot say what their relationship was like, I was not there. But the bottom line is that she offered to lend him a certain amount of money… In the morning after the transfer of money, the police arrived to the Fayard's house. They seized the money and detained him on charges of pimping", - the report said.