Ukrainian authorities are ready to repair bridge on the demarcation line in Stanytsia Luhanska on condition of ceasefire, but Russia does not agree to give guarantees. This was stated by chairman of the delegation of Ukraine in the Tripartite Contact Group on the settlement of situation in the Donbass Yevhen Marchuk, - Radio Liberty reports.
"Stanytsia Luhanska is a well-known complex phenomenon, since the bridge was destroyed there. It is supposed to establish a ceasefire in order to repair the bridge and create favorable conditions for people. The Russian party practically does not give us guarantees of a ceasefire. When shelling takes place, we cannot begin repairing the bridge in Stanytsia Luhanska", - Marchuk said.
According to him, the Russian party refuses to negotiate on the ceasefire at all, trying to reorient the Ukrainian party to direct negotiations with representatives of the "DNR" and "LNR" groupings.
"Therefore, we stated: if the Russian party and CADLO do not agree on this compromise option - how wide the bridge should be and how to repair it, if there are no approvals, then Ukraine is ready to start repairing this bridge unilaterally in accordance with the document that Russia signed in March 2014, where an engagement line was determined along the fairway of the Siverskyi Donets River line", - Marchuk said.
According to him, Ukraine wants to make the bridge passable for people and vehicles up to 5 tons in order to prevent the movement of military equipment. There is no agreement of Russia and CADLO representatives yet, Marchuk added.
The bridge in Stanytsia Luhanska was blown up in early 2015. Now there is the only checkpoint in the region in the area of this bridge. Due to the damage to the bridge, the Stanytsia Luhanska checkpoint serves only pedestrians.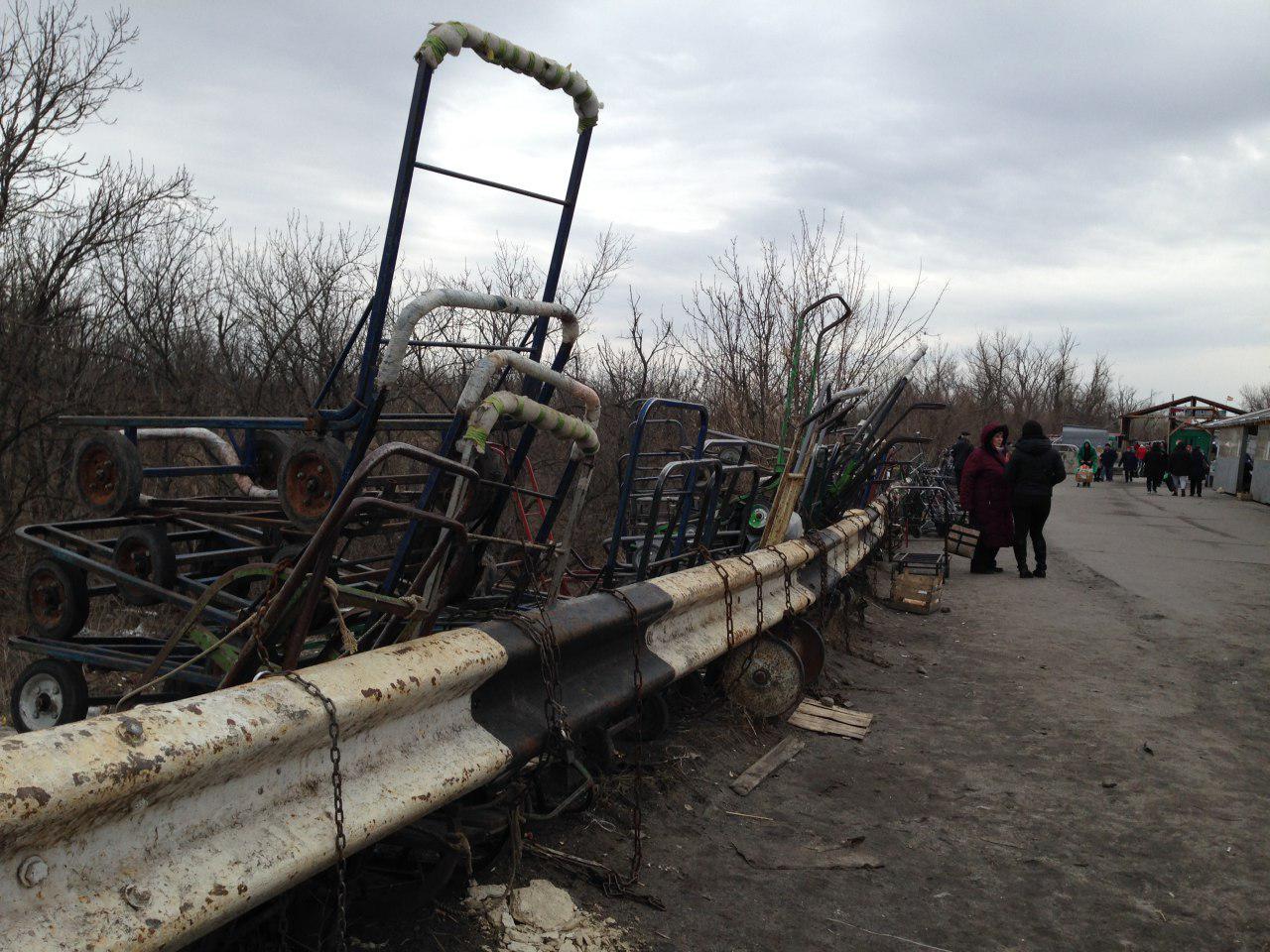 In front of the bridge to Stanytsia. Photo by OstroV