No more than 10 people have taken part in the opening of the so-called "representative office of the DNR" in the Italian Verona. This follows from the message and photos promulgated by separatist media.
"Ceremonial" opening of a certain "representative office" was presented as a great foreign policy achievement of the terrorist "DNR", but the photographs show that the whole event took place in a small office room with one table and one computer. Only ten people, among whom were both the organizers and "honored guests", were collected for the "solemn" shooting.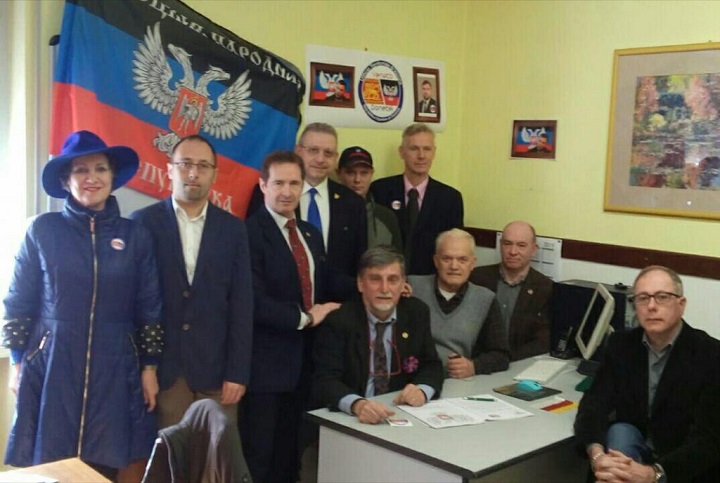 According to the separatist media reports, there are no politicians among the activists of the "DNR center". Regalia of some of them are surprising and have signs of manipulation. For example, one attendee was presented as "candidate of anthropological sciences". There is no such degree as a "Candidate of Sciences" in the Western world; it is typical for Russia and some countries of the post-Soviet space. In Europe, specialists of this rank have the title of Ph.D.