On the eve of May 9, the separatist media reported that the occupied Donetsk allegedly received the attention of "Western journalists". "Correspondents from Bulgaria and France decided to see with their own eyes how we celebrate the Great Victory Day in the DNR", - the reports of local publications say.
It is clarified that this is a journalist from Bulgaria Asya Zuan (according to another version - Asya Ivanova) and French journalist Emmanuel Schreiber.
At the same time, on TV and live streams you can only see Bulgarian Asya, accompanied by correspondent of RIA SM-News Alexei Tumanov.
As it turns out, Asya Zuan-Ivanova represents the pro-Russian edition of News Front, and the Russian RIA SM-News organized the trip of foreign journalists to the Donbass.
According to Tumanov, his agency is constantly engaged in inviting journalists from Western publications, but only few agree - because "they may have problems in their countries".
The identity of the guest from France remained completely undisclosed. He did not appear on screens, the media limited themselves exclusively to quotations of allegedly his authorship and without any photographs.
The media of the "republic" keep telling that Emmanuel Schreiber visited the Donbass several times and even shot a film there. However, this author is almost unknown to Google: the Russian search engine refers exclusively to the sources of the "DNR", and the French one - to ... News Front.
Shreiber's journalistic track is also extremely laconic and strange - his article "The Chronicles of Donbass" has as many as 1 preview in a non-periodical publication (and still no photos in the profile of the author), and the eponymous film in the Russian segment of Youtube was published by a bot named Ivan Ivanov with 15 subscribers.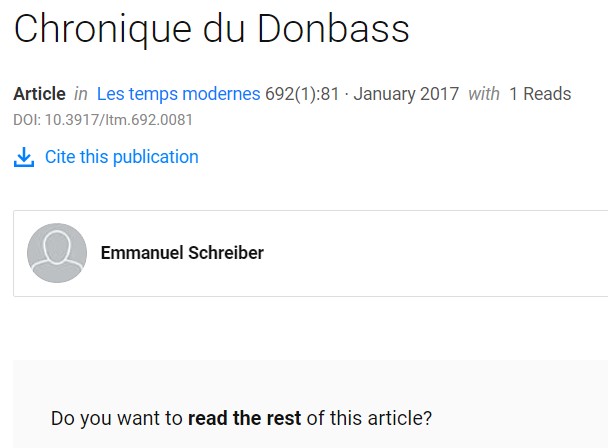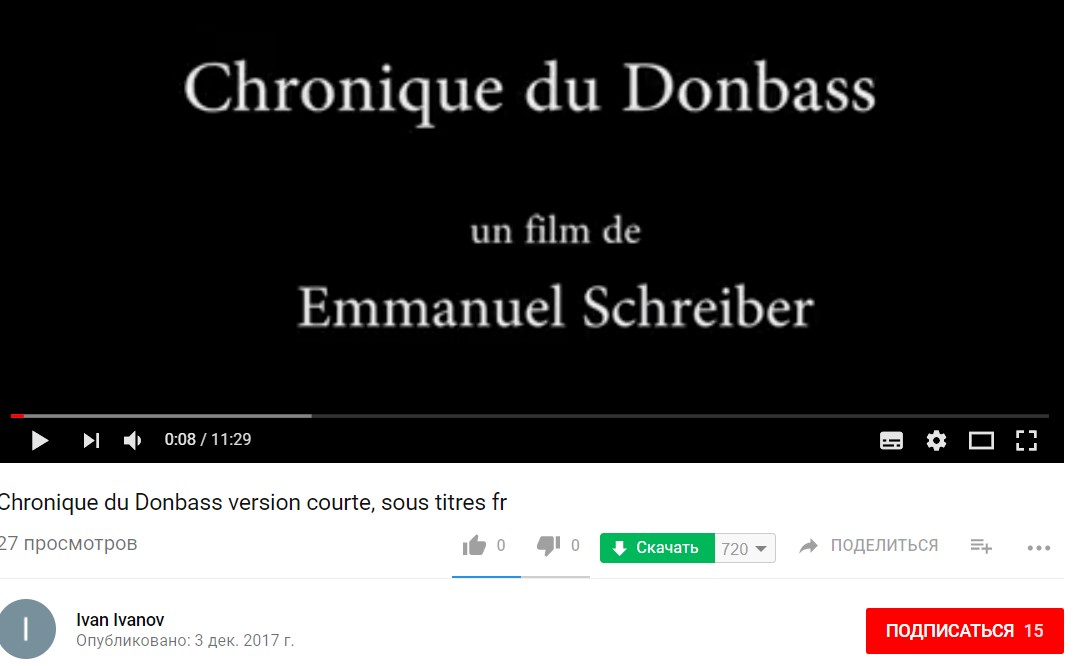 The German version of the film also did not find its audience - from mid-April 2018 it collected only 69 views.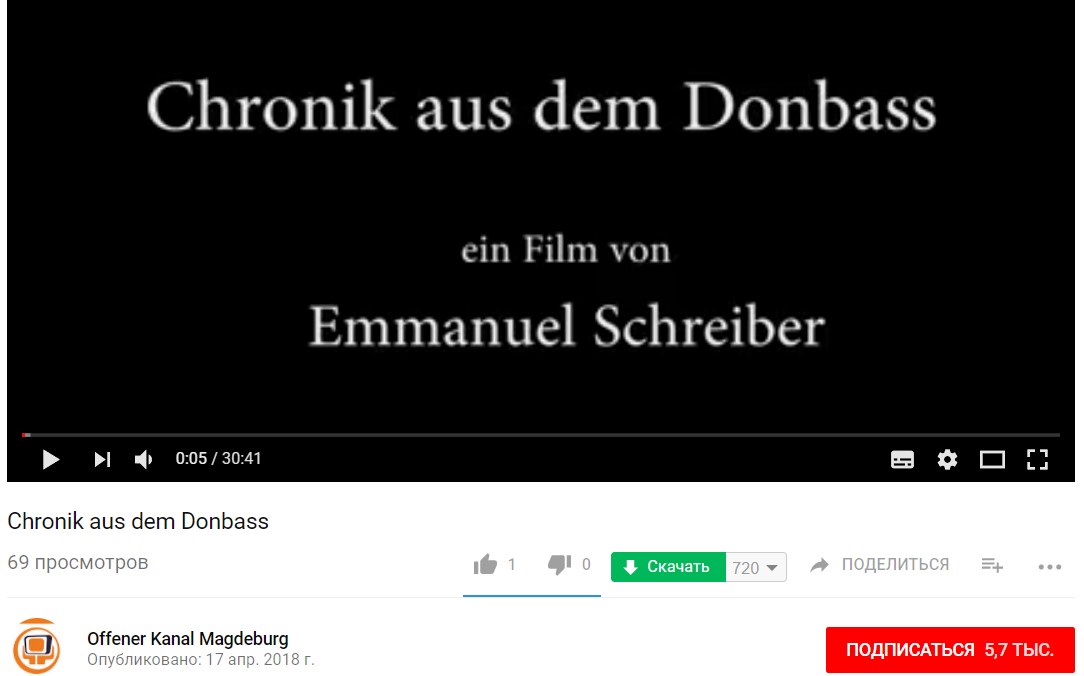 "Not all representatives of Western news agencies want to see the truth in the Donbass, even when they are invited by their Russian counterparts, but still there are those who know what professional ethics and journalistic standards are", - the Donetsk journalists praise the newly arrived "Western" guests, not even noticing the complete lack of biography data.