The "DNR" authorities have obliged the schoolchildren, laying out a portrait of Zakharchenko at the stadium stand, to spend the night at school before the "Republic Day". This is written by Russian journalist Marina Akhmedova in her "Telegram-channel".
"Oh, in the DNR, they not only did not abolish laying out the face of Zakharchenko with the children bodies, holding papers, for May 11. But they also advised them to spend the night at school the day before. Those who would not show up for the portrait laying were threatened to level down marks. New North Korea", - the representative of media, who visited the occupied Donbas repeatedly, was outraged.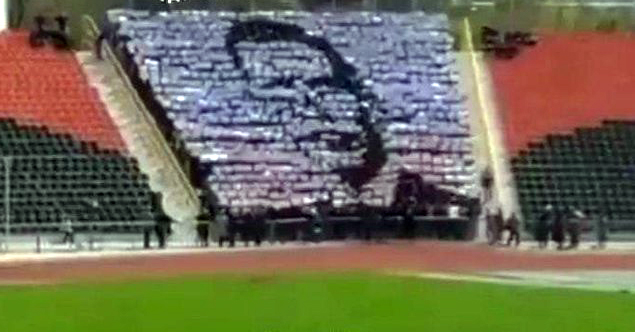 As previously reported, schoolchildren at the stadium in Donetsk were trained to lay out a multi-colored cardboard portrait of the "DNR" leader for the so-called "Republic Day". The parents and a number of occupation "politicians" were outraged by this action. Propagandists of the "DNR" stated that the children would lay out not only the portrait of the "DNR" leader, but also of other "heroes" of the "republic".