Yuriy Soloshenko, the former political prisoner, illegally held in Russia, passed away on Wednesday morning. His grandson Hennadiy Afanasyev reported that on Facebook.
"Yuriy Danylovych Soloshenko, our hero, and my grandfather has just passed away. The political prisoner who ended up in the Russian captivity at the age of 74. He survived it with dignity. They released us because of the injuries that we sustained and our illnesses. I will never forget him shouting 'Farewell, unwashed Russia', as we took off in Moscow. Let's pray for his soul", - he wrote.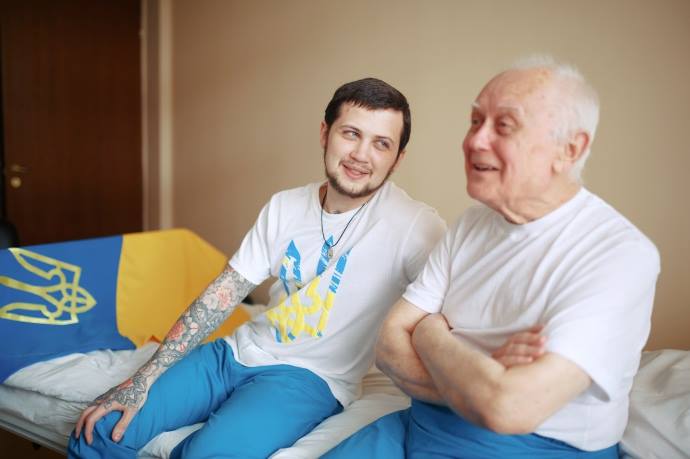 Hennadiy Afanasyev and Yuriy Soloshenko returned to Ukraine from the Russian captivity on June 14, 2016. They were exchanged for organizers of the so-called "People's Council of Bessarabia", the pro-Kremlin activists Elena Glishchinskaya and Vitalii Didenko.
Former director of Ukraine's Poltava-based Znamya defence plant Yuriy Soloshenko was arrested in Moscow on August 5, 2014 as he arrived on a business trip. During the detention, they seized $6 thousand from Soloshenko, which, according to Russian investigators, were to be spent on the purchase of classified products. The Ukrainian pensioner was accused of being recruited by the "fascist regime" and intended to take out secret equipment from the Russian plant.
In October 2015, Moscow city court sentenced Soloshenko to six years in the high-security penal colony.