People in occupied Donetsk were driven to a rally on the occasion of the 100th anniversary of proclamation of the Donetsk-Kryvyi Rih republic, created by the Bolsheviks. This is reported by separatist media.
It is noted that the rally with participation of the "DNR" leader A.Zakharchenko is held near the monument to Artem.
Separatist media write that there are about thousand people at the rally. "Activists of "The Donetsk Republic" social movement, servicemen, cadets and other residents are among them.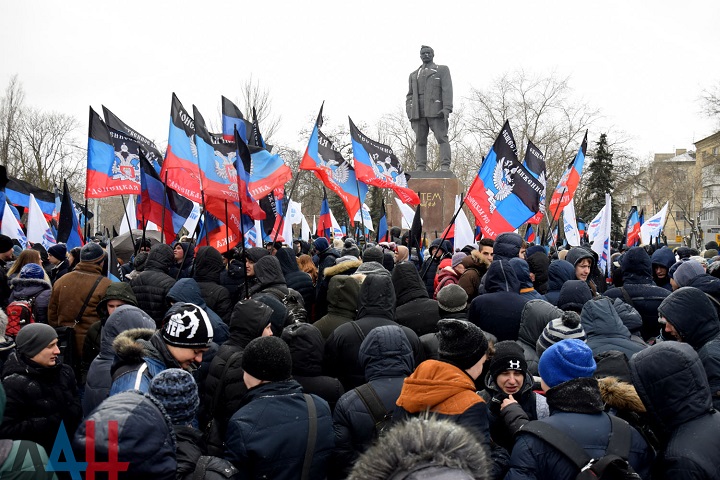 As previously reported, in February 2015, the so-called "People's Council" adopted a "memorandum" proclaiming the "DNR" successor of the Donetsk-Kryvyi Rih republic. Militants explained these loud statements "by the principles of international law embodied in the Charter of the United Nations" and by the results of an unrecognized "referendum" on May 11, 2014.
According to the logic of the separatists, the territory, which was allegedly a part of the DKR in 1918, namely the entire southeastern Ukraine from Kharkiv to Kherson, should now be "legally" under the control of Donetsk. Proceeding from this, the authors of the "memorandum" called on the people living in these territories "to become equal subjects of the newly-founded Donetsk People's Republic". They claim that legally, the existence of the Donetsk-Kryvyi Rih republic has never been terminated...
You can read more about the short existence of the puppet DKR HERE.