"Pereselenska Blukanyna" (The Wandering of Displaced Residents) board game was presented in Kyiv. This is reported by hromadske.
It was developed by OO "IDPs Adviser" with the support of the Ministry of Social Policy and international partners.
According to the authors, the goal of game is to show the way of a displaced person from the moment of moving and crossing checkpoints to issuance of payments, communal services payment and receipt of lost documents.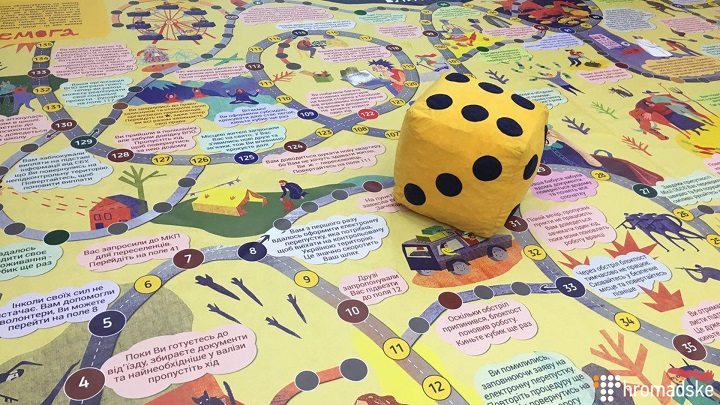 The developers assure that they want to draw attention to the problems of paying pensions to Ukrainians who have stayed in the occupied territories.
"This game is not for displaced persons, they already feel it all, it is for those who live next to them, work in government agencies and sometimes does not understand how hard it is. There is no struggle for one's rights without understanding. This is about 60 real situations, they are being faced every day in real life. This is not a serious form for serious problems", - the project coordinator Olha Ivanova explains.
OstroV asked several displaced persons about their attitude toward this venture. Almost all responded that they are totally against turning their lives to a game. They were especially angered by the ending of the "quest's" description: "If you have no strength to move forward, you can always return to live in the uncontrolled territory".