Drunk "Minister of Emergency Situations of the DNR" Alexey Kostrubitsky wanted to "seize" a boat that a Russian brought from Urengoy and launched into the Kalmius river. One of the supporters of the "DNR" Vladimir Averin wrote that in a social network.
"Our compatriot, Andrey Kapai, who has been living in Yamal for more than 20 years, came to Donetsk from Novy Urengoy. He came to visit his mother and took a boat with him to please the children", - Averin wrote.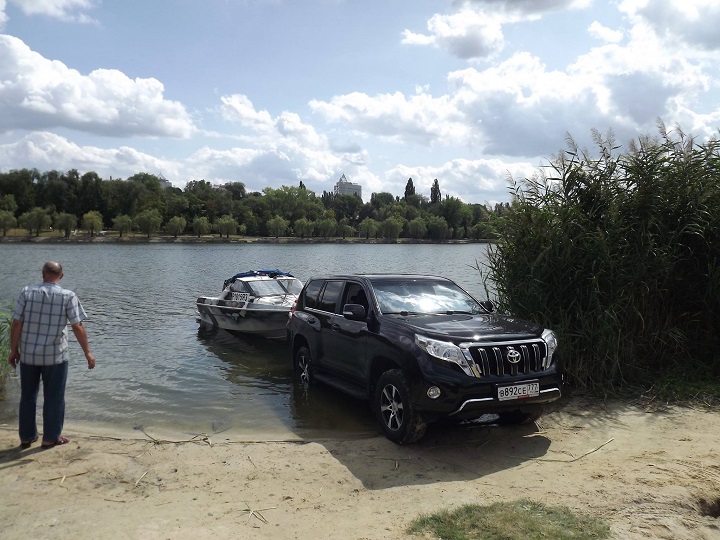 "In the evening, the Minister of Emergency Situations, General Alexey Kostrubitsky, came to the diving station where this boat was placed. He was drunk, noticed the boat and started asking about it. The station staff explained to Kostrubitsky that the boat belongs to a guest from Russia. Kostrubitsky immediately ordered to load the boat on the trailer and take it to his cottage in Sedove...", - Averin was outraged.
According to him, the owner of the boat "came to the Ministry of the State Security, from there a statement about the attempted theft was forwarded to the Ministry of Internal Affairs. The MIA reacted on time - by the time they arrived at the station, the boat had already been loaded onto the trailer".
Allegedly, the "police" blocked the road, the "minister" called for reinforcements with machine guns. "The deputy minister of internal affairs came to calm down the raging general. In the afternoon the boat was returned, but...", - Averin wrote.