General Viktor Nazarov was found guilty in the case of Il-76 shot down by militants in Luhansk in 2014 and was sentenced to 7 years in prison. Such a verdict was made by Pavlograd court on Monday, - Ukrayinska Pravda reports.
"Viktor Nazarov is found guilty and appointed a term of imprisonment for 7 years", - the judge read out the verdict.
A representative of the Prosecutor's Office announced the indictment against Viktor Nazarov in Pavlograd district court on November 22, 2016. According to the document, Nazarov as the chief of the ATO headquarters was obliged to manage the military units involved in the operation, analyze the information and predict the likely actions of terrorist groups in the Donbass. However, he was forgetful of job responsibilities in his position.
According to the investigation, Nazarov knew for sure about the location of groups of fighters with portable anti-aircraft missile systems at Luhansk aerodrome and was aware of the risks associated with it, but did not take any measures. "Information that two groups of militants, armed with MANPADS, went to Luhansk aerodrome and were intended to shoot down the planes was received by the ATO headquarters from the SBU on June 13, 2014", – the prosecutor stated. The prosecution insisted that 49 servicemen were killed because of the negligence of Nazarov, and the state suffered losses amounting to more than $1 million.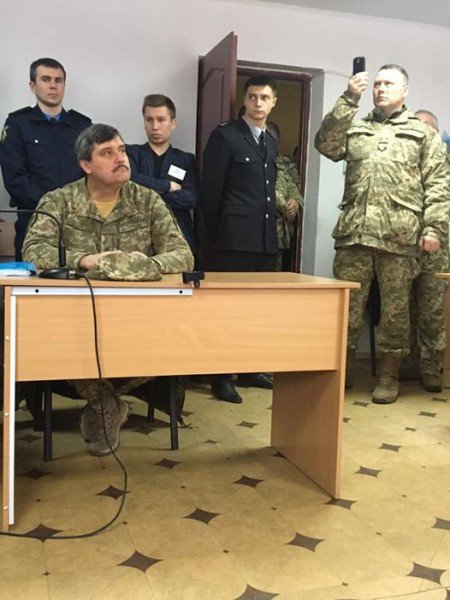 It was reported that 49 people were killed as a result of the fall of Il-76 military transport aircraft shot down by militants over the airport in Luhansk.