Chief of the Ukrainian National Police department for Kyiv Andriy Kryshchenko announces that former deputy of the Russian State Duma Denis Voronenkov has been shot dead in downtown Kyiv, according to 112.ua.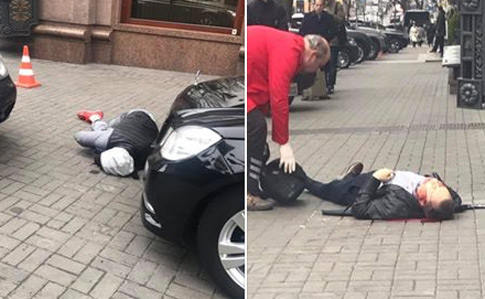 "About 40 minutes ago there was a gunfight, one person was killed and two people were injured, including the man who fired", - he said.
"This is a former deputy of the State Duma of the Russian Federation", - he answered the question about the identity of the victim.
He also confirmed the information that his name is Denis Voronenkov.
Denis Voronenkov and his wife, also a former deputy of the State Duma Maria Maksakova fled to Ukraine and received Ukrainian citizenship. He testified in the case of high treason of Viktor Yanukovych. He was a key witness in the case of the annexation of the Crimea.