Today residents of the occupied Donetsk, Makiivka and Gorlivka were rounded up for the funeral of the liquidated militant Givi. LIGA.net reports referring to the locals.
In some universities, students were dismissed from classes to ensure the turnout.
"Many will go, because they will check the presence according to the lists. I personally will not participate in this, they just want to make a picture for the Russian media", - student Mykhailo says, whose name has been changed for security reasons.
The so-called state employees were also "obliged" to appear at the ceremony of farewell with the terrorist.
"Otherwise you will be fired," – Donetsk resident Olha says.
She said that all her friends and colleagues were rounded up near the Opera and Ballet Theater in Donetsk, from 10am to 12am.
"At the moment, about a thousand people gathered in front of the Opera and Ballet Theater in Donetsk. They formed a line all along the main Artema Str, "- separatist media reported.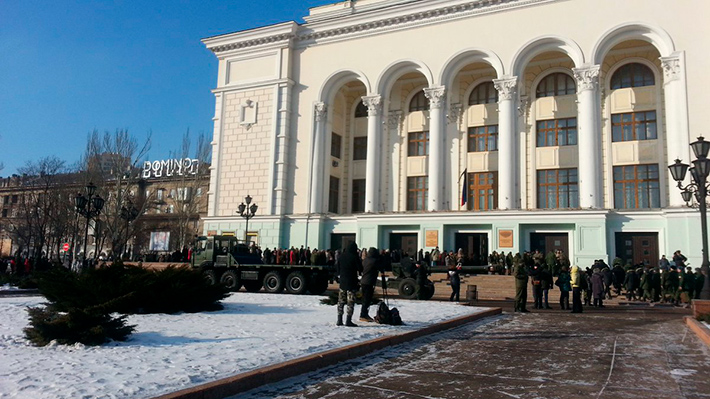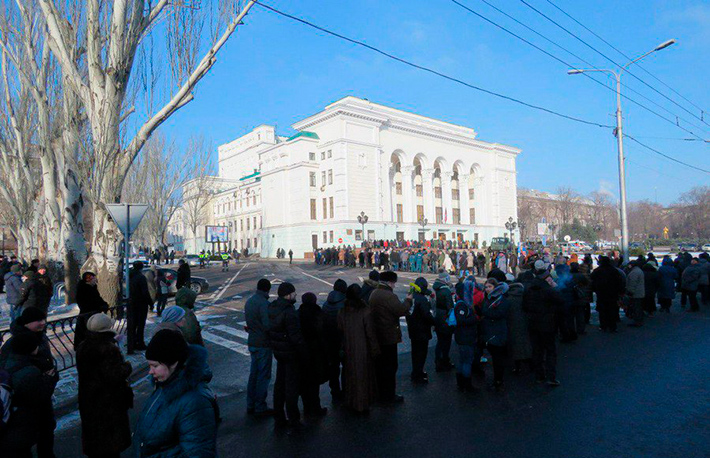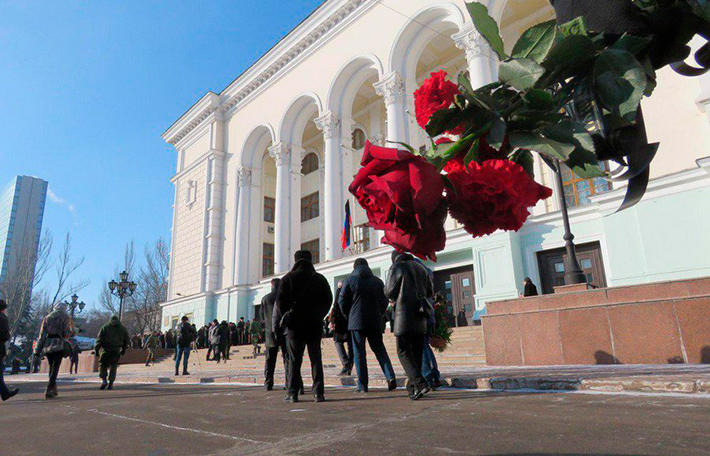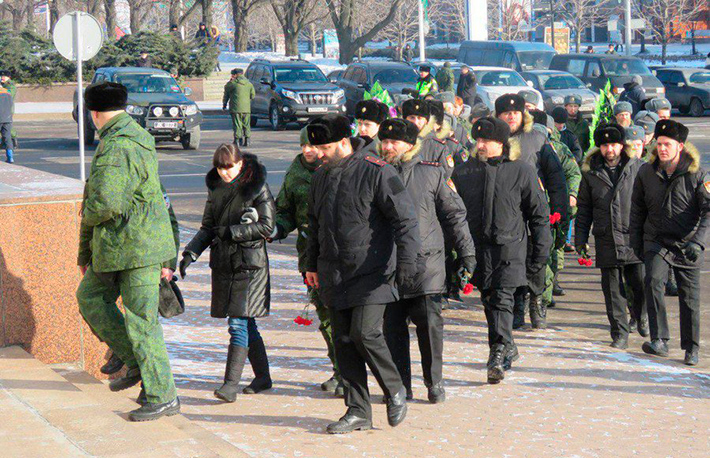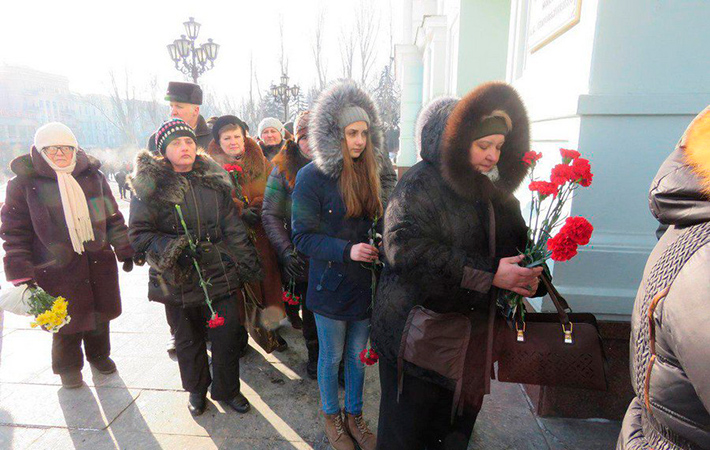 Currently, the temperature dropped to -15C in the east of Ukraine.
Givi (Mikhailo Tolstyh) was liquidated in Makiivka on February 8. He will be buried at the cemetery near the Donetsk Sea near the grave of the terrorist Motorola.
As OstroV reported earlier, public sector organizations and educational institutions of the occupied part of the Donetsk region received a distribution list for a certain number of people to attend the funeral of the terrorist Mikhailo Tolstyh.