The bridge over the river Sukhaya Plotva near the city of Seversk of the Donetsk oblast, which was destroyed by the combat actions in 2014, has opened. It is reported by the correspondent of OstroV from the scene.
"The bridge should stand for 100 years with the current repairs, of course. We open traffic today and it is very important… we need to open two more bridges on the 31st (of December - OstroV)", - the governor Pavlo Zhebrivskyi told journalists after the opening.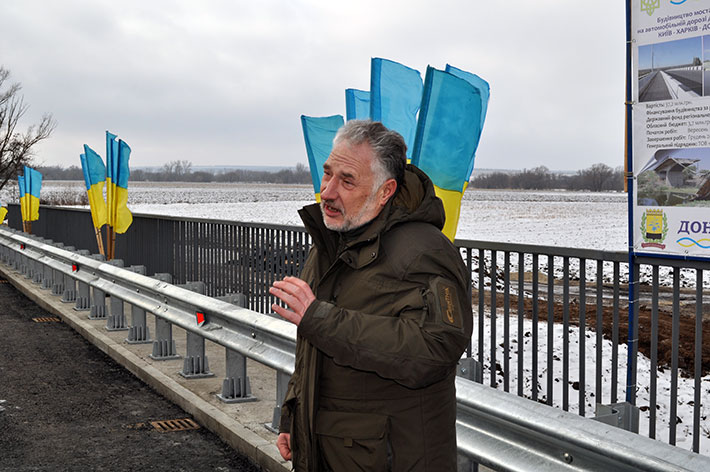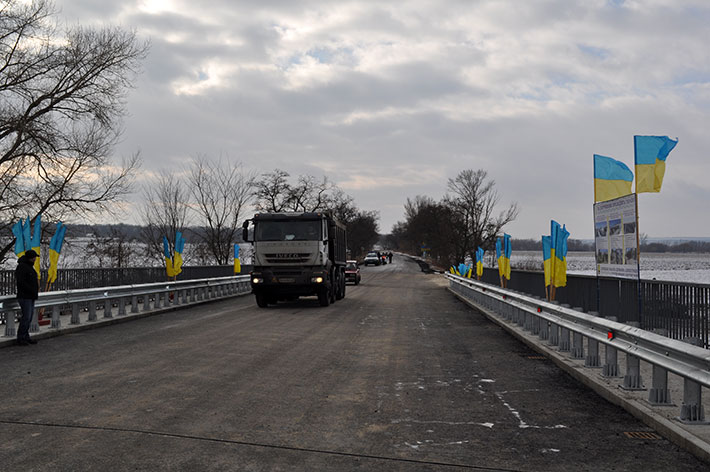 The restoration of the bridge over the river Sukhaya Plotva in Bakhmut district was started on September 13, 2016. As of December 27, it was received 470 310 USD from the state fund for regional development and 49 306 USD from the regional budget for its construction. The expert inspection of the construction object was made by the experts of the state road scientific and research institute named after Shulgin.
It is planned to open the bridges in the district of Sloviansk and in Zakotne on December 31. "Unfortunately there (in Zakotne – OstroV), the general contractor has taken a lot of different orders and is not completely ready, but he will complete up to 31 with the help of the "magic kick in the butt", - the governor promised.
He noted that it is planned to repair 47 bridges in 2017.