The Cabinet of Ministers adopted a resolution "On limiting the supply of certain goods and services from the temporarily occupied territory to another territory of Ukraine and \ or the other territory of Ukraine that is temporarily occupied " which is supposed to forbid the supply of goods and services to Crimea. The resolution is published on the web portal of the Cabinet of Ministers.
The ban applies to a period of temporary occupation on the supply of goods (work, services) under all customs regimes with the exception of personal items transported in hand luggage and / or accompanied baggage, and socially important food products the total value of which does not exceed the equivalent of 10 thousand hryvnia and the total weight is 50 kg per person.
Exception for food applies only if the person, who is importing goods into the temporarily occupied territory, enters it not more than once during the day.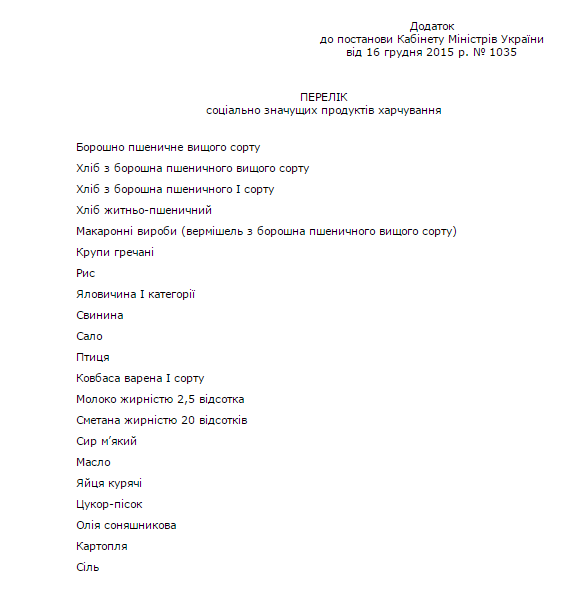 List of banned food products
The effect of this decision does not apply to the supply of electricity.
Decision will enter into force 30 days from the date of publication
.