Ministry of Internal blocked the passage of Religious procession on the streets of Kiev because of the threat of terrorist attack. It was reported by the Minister of Internal Affairs Arsen Avakov on his Facebook page.
"That is why, today after receive information in order to prevent possible terrorist threats and provocations arond the religious procession of the Orthodox Church (MP), I have instructed to intervene in the procedure of procession in Kiev announced by the organizers,"- wrote the head of the Ministry of Internal Affairs.
"Found dummy mines and real combat batch with grenades on the planned route have persuaded us in reality of threats and provocations. National Police Force and National Guard under – MIA blocked the procession on the streets of Kiev. Safety of citizens is above religious rituals," - said Avakov.
At the same time, Interior Ministry adviser Anton Gerashchenko said on Facebook that dummy and combat batches of mines were found in Kiev- Svyatoshinsky district.
"Specialists - cynologists of National Police with sniffer dogs have just found two dummy explosive devices and two bathes with smoke bombs by the side of the road on the route of the procession in Kiev-Svyatoshinsky district, Kyiv region. Batches with grenade of type F-1were found in 3-5 meters from the side of the road and in the case of the explosion they would pose a real threat to the life of the participants of the religious procession," - he wrote, adding the corresponding photo.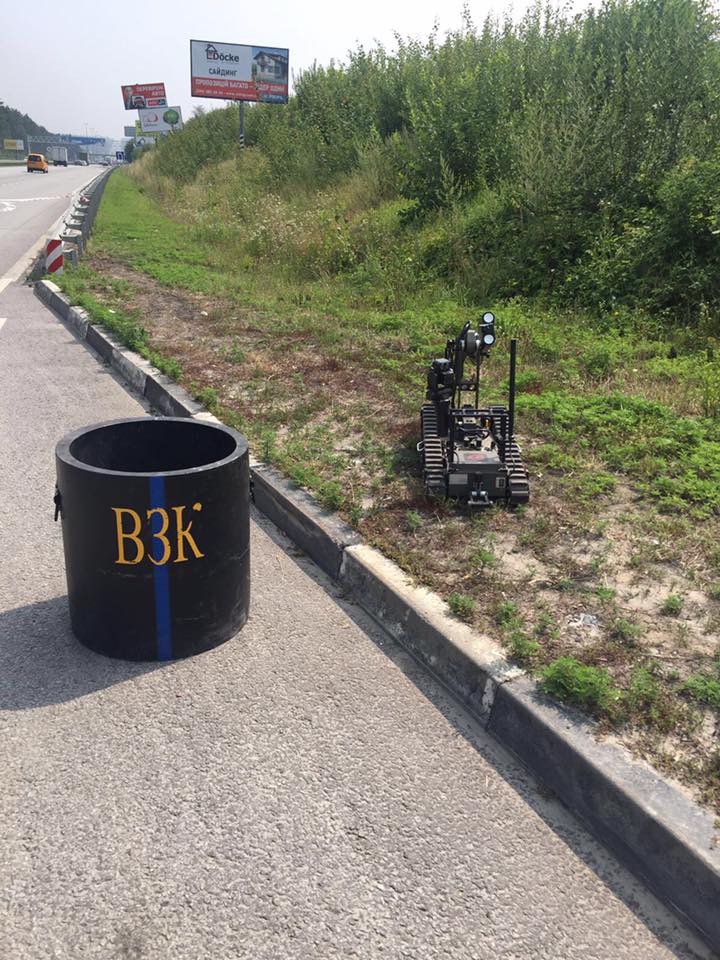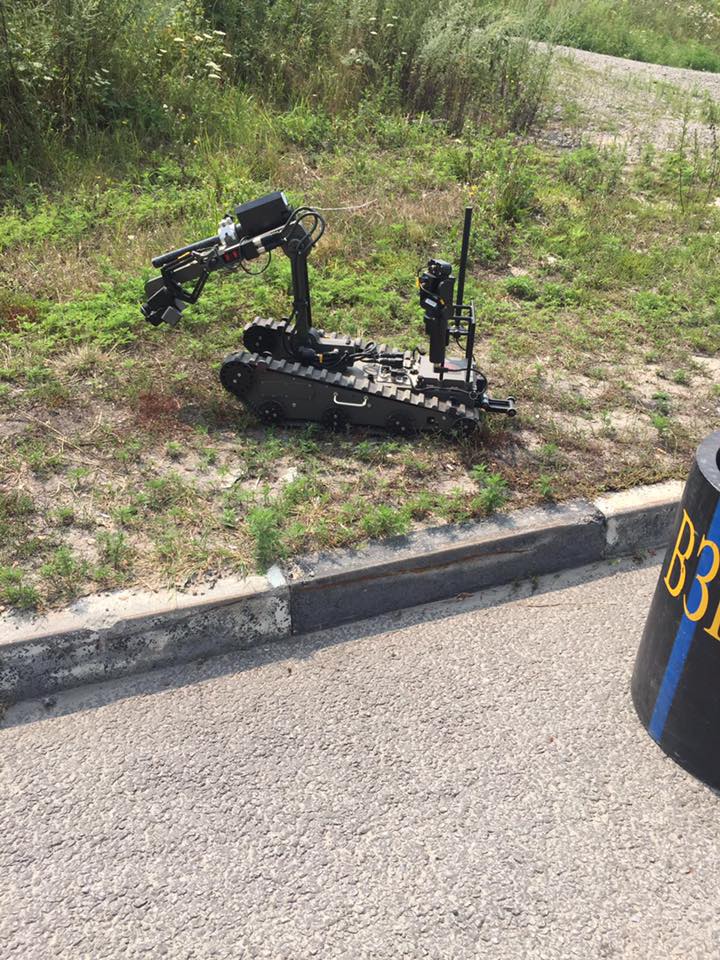 According to him, bomb technicians are working at the explosive site using a robot-sapper.
"In order to prevent a possible terrorist attack during the procession, representatives of the Moscow Patriarchate were offered to bring their procession participants by bus and proceed to a place of worship on a safe route. National Police hopes for prudence of representatives of the Moscow Patriarchate in ensuring safety of the procession and as offered will take the participants of the procession to the place of the worship by vehicles," - wrote Gerashchenko.
He noted that most likely explosive devices and dummy one were prepated by professionals who "tried to divert police attention from the real grenades."
"The procession, effective execution of Pavel Sheremeta killed by an explosion in the center of Kiev, laying of explosive devices on the rout of the procession and explosion of these devices are possibly all the links of one chain, which aims to destabilize the already not very stable political situation in Ukraine,"- wrote Gerashchenko.