Militants of the "DPR/LPR" hiding in Russia after the expiration of the allowable period of stay in the Russian Federation are deported to Ukraine. It is stated in the article The Ukrainians, who fought for the DPR and LPR, are expelled from Russia", published in the newspaper Moskovskyi Komsomolets.
"Ukrainians (according to passport) who fought in Donbass are detained by militia on the territory of the Russian Federation. There are already dozens. At home they are called "militants and terrorists". They are wanted. They just broke a 90-day stay regime. They are immediately subjected to expulsion by migration services. All under the law, but to send them out of Russia now to the arms of the SBU is like death," - stated the article.
The author talked to one of the fighters of the "LPR", 36-year-old Vladimir Veklichev, a sergeant of the 33rd Artillery Battalion of the Prizrak Mechanized Brigade "named after Alexey Mozgovoy.
At the time of publication of this article, the militant spent a month at institutionalized detention center for foreigners of the Federal Migration Service of Russia of St. Petersburg and Leningrad region in Krasnoye Selo.
Veklich with the call sign "Serb" in Prizrak is reported to commandthe detachment, after a concussion in winter 2015 he decided to go to Russia for medical treatment. On the basis of military documents in exactly 90 days his stay in the Russian Federation was extended for three months. However, after the breach of stay by a little more than two weeks, the court appointed Veklichev standard penalty of five thousand rubles and administrative expulsion from the Russian Federation,
Petrograd District Court found that Veklich didn't confuse dates by mistake, "... but willfully shied away from leaving the Russian Federation at the end of the authorized period of stay of a foreign citizen under Par. 2, Art. 5 115 of the Federal law", says the article.
It is noted that 28-year-old lieutenant Vyacheslav Yegorov, who fought in the "DPR" in the Oplot battalion, had the same situation and is also, together with Veklichev, in the institutionalized detention center for foreigners of the Russian Federal Migration Service, waiting for deportation.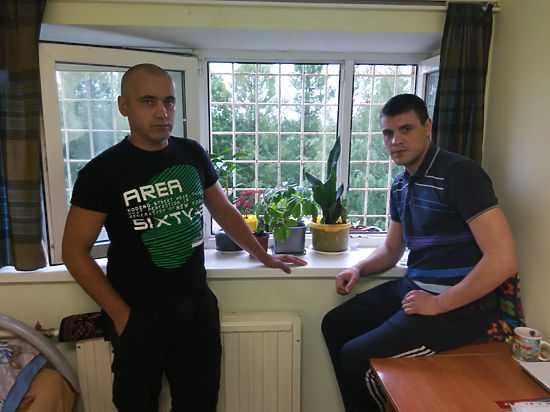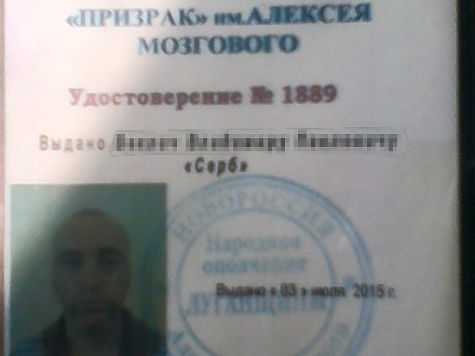 Document confirming that Serb fought in Prizrak