One employee of the police battalion died and another four were injured in a collision of the military tow car and checkpoint of Ukrainian law enforcers in Lisichansk area. OstroV was informed by the chief of Communications Department of the Main Directorate of the National Police n Luhansk region Tatiana Pogukay.
Thus, according to Pogukay, military tow car driver was not in a drunken state.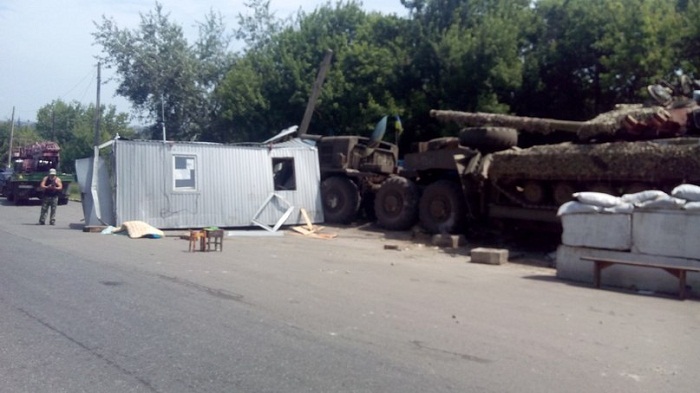 Source of the photo - SEVERODONETSK25| LKHS| SEVEGRAD

It is also known that one police officer died as a result of the accident. Another four police officers were taken to hospital with injuries.
It is noted that, according to eyewitnesses, the tragedy could be caused by a faulty brake system of the military tractor. Local residents say that Rubezhnoye-Novodruzhesk is blocked (accident site) at the moment.
Law enforcers initiated criminal proceedings under Part 1 of Article 415 of the Criminal Code of Ukraine.