Separatist information space has been stirred up by another wave of stuffing that Ukrainian Armed Forces are allegedly preparing for the seizure of Donbass and want to destroy its people. For example, Russian Spring published an article stating that the security services of the "DPR" found out about "force scenario of Donbass capture developed by Ukrainian presidential adviser on security."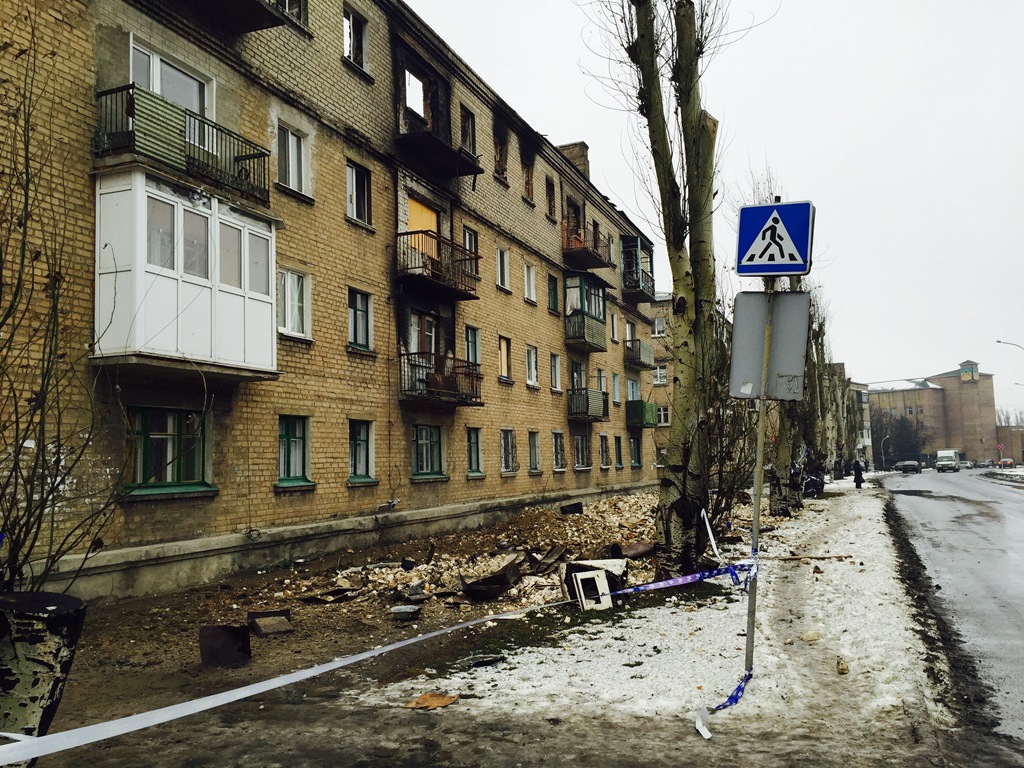 "According to this plan, at the first stage the AFU must conduct a constant harassing fire at the positions of the army of Novorossia and peaceful neighborhoods of the republics. At the same time, they introduce tougher economic and social blockade in Donbass area controlled by Kiev. After that, all the forces, accumulated along the line contact, will be thrown into the battle. Slaughter of disloyal people is provided for at the last stage after full occupation of the DPR and LPR. This cannibalistic scenario has allegedly already been adopted as a plan of action by the military and political leaders of Ukraine. We see the first points are fulfilled. Harassing attacks, provocative incursions and attacks of the AFU do not stop for a single day. The command is not concerned about the fact that the army suffers great loss. A new wave of mobilization will help employ another batch of "cannon fodder" in the ranks and at the same time, the population is slowly but surely approaching 20-25 million as agreed in the United States,"- writes Russian spring.
War correspondent Andrey Kostin went even further. The journalist reported "sensational" information in Russian gambit that terrorist attack was planned in Gorlovka and chemical industry facilities were to be blown. In addition, Kostin says that the Right sector was bringing whole columns of heavy equipment.
"The AFU are preparing for a large-scale offensive on the front of Donbass and the main directions will be Gorlovka, Dokuchayevsk and Yasinovataya. Attacks are also planned from Staromykhailovka where punishers bring fresh forces. According to intelligence of the DPR, a convoy of twenty pieces of equipment, including tanks, ACS, armored personnel carriers and infantry fighting vehicles arrived in area close to Yasinovataya. As militia located in positions of the DPR army with the call sign "Maloy" says, the equipment had flags of the Right sector. We'll see later if it is a provocation or setup. They are preparing apparently attacks from all sides: Yasinovataya, Staromykhailovka, Dokuchaevsk. Fighting is going round the clock without breaks near Yasinovataya for the second week, warheads take mines and shells, different battles: infantry, GMG, 82/120 mortars, tanks, infantry fighting vehicles. All flies from Avdeyevka.They hit with what they've got. Our side responds with mortars," - said Kostin.
Novorossia news agency made a pathetic article about "the unprecedented decline of the spirit of the Ukrainian army." In addition, the text states that only "in March 183 soldiers were killed and 310 were wounded". This unconfirmed information, by the way, was quickly picked up by other separatist resources.
"During the war in Donbass the morale of AFU soldiers decreased markedly and many of them have begun to realize that there is no war with "Russian green men". Only after vising shops that sell alcohol, soldiers of the AFU can see little green men in the ATO area. But last night turned out not to be easy. The sentence given to the main "heroine" Nadia-Pula was not only vigorously discussed by AFU soldiers but accompanied with alcohol and then they decided to make fireworks with all types of weapons targetting at the DPR positions. The most vulnerable are Spartak and Oktyabrsk shelled by punishers from positions in Peski village. We do not understand the undying interest to the ruins of the airport that has turned into a mass grave of cyborgs. For this purpose the occupants spend large-caliber ammunition. Punishers suffer big losses that the AFU command stubbornly hides," - stated the article.
It's interesting that the news agency website posted a video in which the commander of the Vostok brigade with the call sign "Krest" talked about the fact that the morale of "militias" is falling at great speed.
According to him, the so-called "militia" feels the lack of coordination and the basic trust between commanders and leaders of the "DPR" most acutely. He also said that when he went to Donbass "to help Russian brothers", he did not expect that "the DPR army" had so many "rats."
"I am a Russian, came here to help the Russian people from the beginning, I help people and I don't understand what some rats are doing here!" - lamented the militant.
Ex-head of fighters Igor Strelkov is also sure that there is a real mess on the territory of the "DPR" and "LPR". He said that in an interview with members of the Russian National Liberation Movement organization.
"There's patriotism to such extend that the people who come to me say one thing - a pigsty and mess - everything that is happening in Donetsk and Luhansk. I have no reason not to believe these people because my comrades come to me. No one came and said, Igor, the life is better there. Everyone says: a pigsty and mess! Here's what we have built in Donbass," - said Girkin.
According to him, there is no power of people in the "People's Republic".
"Republic is the power of people. There is no power of people. Not even close. They copied modern Russian oligarchic system even in more aggravated form. Sometimes even a caricature,"- added he.
Top pilot
The verdict of Ukrainian pilot Nadezhda Savchenko (22 years of imprisonment) and the recognition of her guilty of the murder of Russian journalists Igor Korneliuk and Anton Voloshin were also extensively discussed in the separatist media.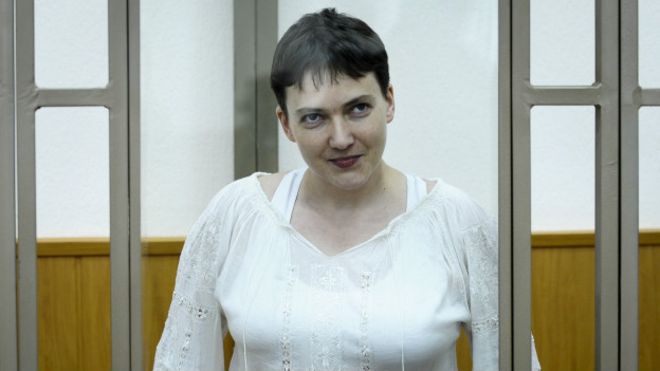 News-Front news agency conducted a survey among residents of Donetsk asking them the following question: "What punishment does Nadezhda Savchenko deserve?". Most respondents agreed with the verdict of the Russian court and some even offered to shoot her. Only one person spoke in favour of her release. It is possible that there were more answers of this kind but they weren't included into the final story.
As a result, 2 people were for execution; 1 person for a life-long prison term; 2 people for judgment; 1 person for release; 1 man could not answer.
Despite a harsh sentence, some separatist "experts" thought it was too lenient. Publicist Anatoly Wasserman believes that the decision of the court in respect to Nadezhda Savchenko is unfair because "the charges cover only a very small part of her crimes." He wrote about that on RIA FAN website.
"The court's decision in respect to Nadezhda Savchenko is unfair - too short term. On March 21st the court convicted Nadezhda Savchenko to being guilty of the murder of journalists Anton Voloshin and Igor Korneliuk. According to the judge, Savchenko's motive was hatred and enmity towards the residents of (ex) Luhansk region, as well as to Russian-speaking people in general. I understand that it was for the Russian justice technically easier to limit with Savchenko's crimes against Russian citizens - publicist writes. - But we shouldn't forget that she was involved in the murder of tens of citizens of Ukraine. If artillery might not know whom they were firing at, the air controller sees the target and, of course, differentiates peaceful targets from the military ones. He/she should know that firing at unarmed persons who are not in the service of any power is a military crime. Crimes of this kind do not have a limitation period and are punished very severely."
According to Wasserman, after serving her sentence in Russia Savchenko should be immediately handed over to justice of Ukraine and "condemned with the terrorists who seized power on February 22nd, 2014".
"I hope that by the time she will have served her sentence, most of those who now are considered to be authorities in Ukraine will be condemned. So, I think she'll have a good company in her place of detention.
The world practice knows a lot of cases of exchange of terrorists for captives. But as a rule, after that terrorists fly into a rage and start mass capture of more and more people, so that they have somebody for bargaining. We can and should strive for the liberation of Russian citizens but there are a lot of means which do not have such a catastrophic effect," - said Wasserman.
Another harbinger of "Ukrainian apocalypse" is Eduard Limonov who is also sure that "there will be no Ukraine" by the time Savchenko has served her term. He stated this on the air of Russian News Service commenting on the earlier sentence against the Ukrainian woman. Limonov also called Savchenko "a showcase of Ukrainian nationalism."
"There is a formula: talked – suffered. She talked and now she will be responsible for that. She had been a showcase of Ukrainian nationalism before she went to Donbass. She always gave interviews, she posed in a vest and had no serious military experience before Donbass. She has got it now. She will go along corridor, the length of which is 22 years, all alone and no Poroshenko will be then, probably, there will be no Ukraine," – said Limonov.
Has the girl seen the light?
Separatist media did not miss the discussion on Zemfira's act when she demanded to remove the flag of Ukraine in a rude way at her concert. The singer almost immediately became the personification of Russian patriotism. However, there were materials in which her act was criticized.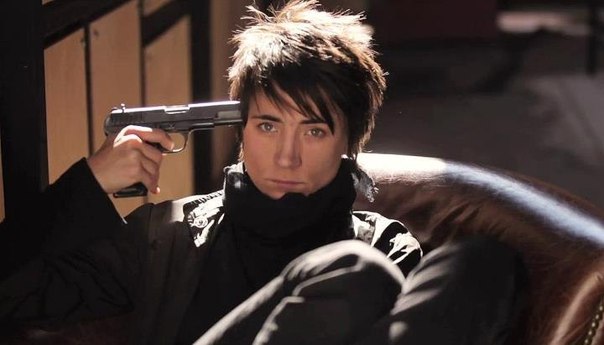 Journalist Yuriy Tkachev writes in his article On Zemfira, Ukrainian flag and pickled cucumbers for Svobodnaya Presa that such an act is caused by the reluctance of the singer to turn the concert into a rally. And it has a rather distant relationship with patriotism.
"Everything, in fact, is very simple. For example, pickled cucumbers. I love pickled cucumbers. If I am offered to eat them with vodka – I will say OK, of course. I am offered to eat them with fried potatoes and meat - Yes, great. If I am offered, let's say, to eat chocolate cake with them, the idea to combine it with pickled cucumbers may seem strange to me but I might even agree to try. But if someone pokes cucumbers to any dish (even to milk) and forces to eat them for sure whether I want to or not - well, at some point I'll be very weary and no matter how much I like pickled cucumbers, I'll be fed up with them. Because everything is good in moderation.
The same happened with Zemfira. A person may sympathize Ukraine a lot. But when your every concert is transformed into a political demonstration – you can have a bellyful of it. So, she had as well. There was a reaction. And this is a systemic problem of the Ukrainians public. Too many of them. They are intrusive, predictable and infinite, inexpressibly graceless – to such an extent that at some point it may cause negative emotions even among sympathizers. In reality, only those who have been similarly beaten and wasted can sympathize for a long time," - summed up Tkachev.
Publicist Igor Ortsev also questioned the sudden "epiphany" of Ramazanova. He directly accused the singer of insincerity and attempt to sit on two chairs. He presented his thoughts in the material posted on the News Front website.
"Russian media is trumpeting about "prodigal parrot" and deputy chairman of the Council of Ministers of Crimea Ruslan Balbek calls Zemfira a true patriot of Russia and invites her to come. If I were Ruslan Balbek I wouldn't hurry, I understand that Crimea is ahead of the rest but you shouldn't hurry especially if you are an official.
Why don't I believe the sincerity of the singer? Firstly, she tricked as if she was brought into this game with flags starting with Georgia. However, a resident of Russia Ramazanova was not a victim of sinister intrigue of Ukrainians. Secondly, in fact, why did flags bother her? After all, no one forced the singer to wave them – no one asked, no one handed. Flags at the concerts are a common occurrence. And if the British waved? Like, we are in Lithuania, I am a resident of Russia - f * ck you. I doubt it. And, in fact, Zemfira has enough venues except for concert venues in order to clearly express her position.
Money is earned only by live performances. It has always been like that. Singer of Zemfira level is very expensive. If a concert organizer just pays own money in order to earn, the ticket price will be so exorbitant that only some people will be able to visit it. Full burnout. The market, in a nutshell, is everything. And Zemfira with Ukrainian flag doesn't fit this market. All banal is really simple. And disgusting," - sums up Ortsev.
Review prepared by Ruslan Biryukov, OstroV